On Sunday April 26, the Governor issued a six-page executive order outlining Colorado's new "safer-at-home" phase of the coronavirus crisis as he begins to gradually ease restrictions on people's movement starting Monday April 27.  While sheltering-at-home, here's a few things to think about while you're there…
Next to the question of nudity there is another topic that continues to be of interest to our blog's readers: Posing. For many women their experience with posing for portraits goes back to their high school or wedding photographs that were, to be charitable, probably formulaic.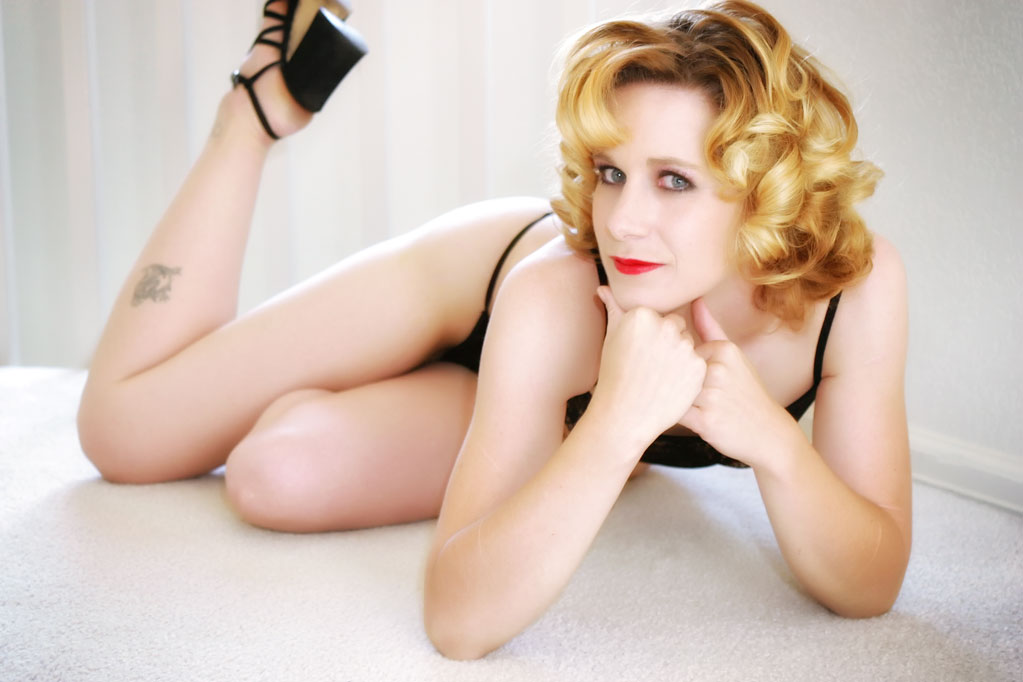 At Blue Moon we have a formula too and that is we don't want any of our client's portraits to look the same as any of our other clients. The portrait session is all about you. To that end we take the time to get to know you and we work with you to visualize your fantasy, your dream or just something you've always wanted to try.
So why not go retro, not just for the pose but what you're wearing as in the image here made for a client who wanted an oh-so-fifties pinup vibe and I think we—and she—delivered it, producing an effect that might have been seen in your favorite 1950's drive-in flick.
If you don't have something to wear for a session, tell us your ideas. We have a small a selection of lingerie that is available for your next intimate portraiture session and some of the images on this blog were made using them. Which ones? Just ask.
If you have your own retro looking lingerie and want to experiment with a hair style like this client, simply contact us via phone at 720-515-4497 or via the Contact tab above and tell us what you have in mind and let's schedule a photo shoot. Call us today to make and appointment for your own unique intimate portrait