"This world is but a canvas to our imagination."— Henry David Thoreau
One of the first questions that we typically hear from new clients is, "I would really like to have one of those sexy intimate portraits made of me to give as a gift for my husband/boyfriend/significant other but I'm shy about being photographed wearing little or nothing."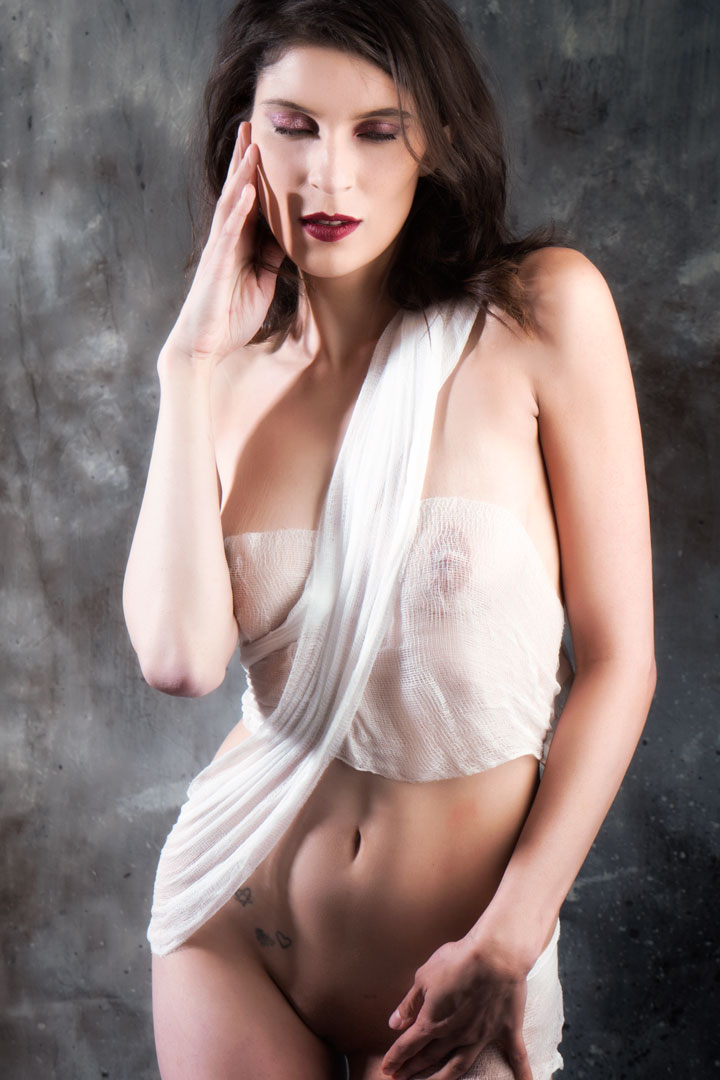 We've written about this subject before—here and here—and if you have time, please read those posts because they have some information that may answer some question that may help you overcome any hesitation you may have about having an intimate portrait made.
In a previous post, I mentioned how a particular client wanted her intimate portraiture session to be different from some others that she'd seen. I suggested that we use a fine art approach to her portrait using an idea that's been in my head for a long time: Wrapping her in thin cheesecloth (that I purchased from Home Depot.) The idea of wearing only wispy fabric is a good idea, especially if the client is just a bit shy; she can even cover herself with fabric as we did during this session. She even looked away from the camera, to add just a tiny hint of modesty,
I wanted to share this idea because some people don't even own any lingerie other than basic underwear. ("Not that there's anything wrong with that"— to quote Seinfeld.) I've done many boudoir sessions with the client wearing basic bra and panties because ultimately any intimate portrait is all about the subject's face.
Please contact us via  the Contact tab above and tell us what you have in mind and let's schedule a photo shoot. Call us today to make and appointment for your own unique intimate portrait.