On Sunday April 26, the Governor issued a six-page executive order outlining Colorado's new "safer-at-home" phase of the coronavirus crisis as he begins to gradually ease restrictions on people's movement starting Monday April 27. Here's a few things to think about while you're preparing to break out into the new phase…
We can make your intimate portrait in our home-based studio* that's located near Parker, Colorado but you may prefer someplace closer, such as your own home, condo or apartment. Since intimate portraits are all about light, so we begin the session by looking around your home for places where there's interesting light. In the past we've photographed in many different locations including, a client's kitchen or as in the image below in their home office!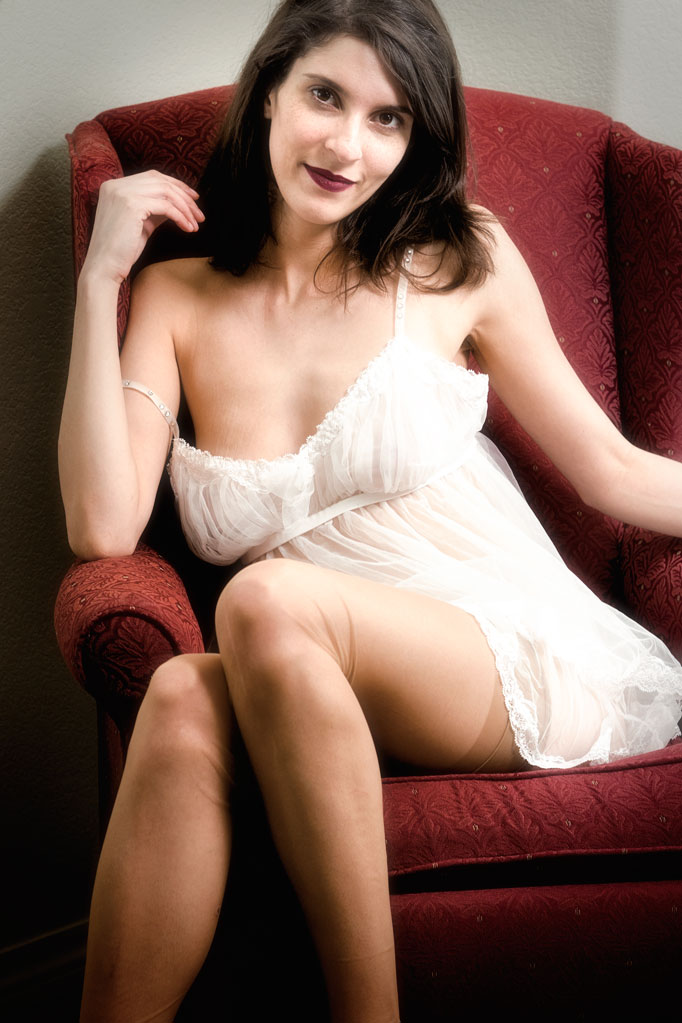 Creating your personalized intimate portrait in your own home has some advantages over shooting in our studio.
Privacy: You have privacy while the photographer has the ability to work under a wide range of creative lighting conditions. We can go room to room and take advantage of posing opportunities presented by the real world.
Convenience: You'll have access to your own bathroom and make-up to create the exact look that you want. You don't have to worry about forgetting your favorite make-up brush because it's just a few steps away.
Wardrobe: Decisions are simpler and you don't have to think about what to bring. Your closet and complete wardrobe are nearby.
Posing: It's easier because you have physical objects to interact with. The way that I work during a home session is that I watch what the client does naturally and then have her interact with the background in a way that's comfortable for her.
Nudity: If you want to be nude or have an implied nude portrait made, you might be more comfortable in a state of undress in your own home, rather than in a studio.
It's personal. By interacting with a familiar environment, an intimate portrait made in your home makes the finished portrait—or Little Black Book—more personal, especially if it will be a gift to your significant other.
Click the Contact button to make your appointment today or call 720-515-4497 and let's schedule a photo shoot in your home.
---
*Since this health crisis started, we have had our home and home studio professionally cleaned and sanitized so that when the "all clear" is sounded, we'll be ready to photograph you.