Beauty is how you feel inside and it reflects in your eyes. It is not something physical."—Sophia Loren
Here at Blue Moon Boudoir Photography we want to bring out the best in you and strongly believe that all woman are beautiful regardless of their size, weight, or age.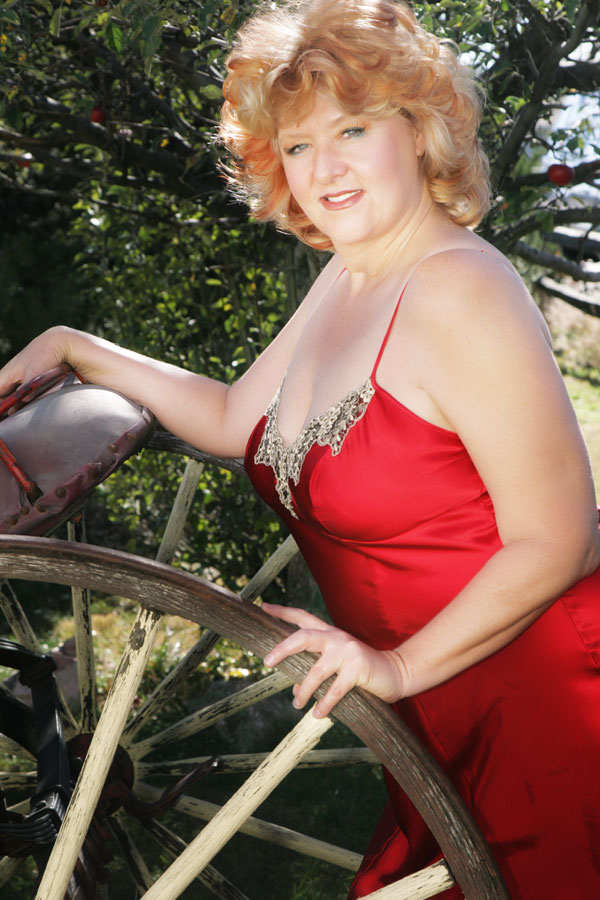 One  question that we sometimes hear from potential clients is that "I'm too fat, too thin, too old, not attractive enough and don't take a good picture." To that we have a single, simple answer—NO you're not!
Our approach to intimate portraiture is to first make you comfortable while being photographed. We start with poses that should feel natural to you. If you're comfortable in the pose, you'll be able to relax while we work through variations of that pose to make it and you look better. And we never make just one shot but keep exploring the pose and your expression to find the best possible look. This is not a cookie cutter process where you're placed in the same pose as the last client; all session are different because all of our clients are different.
One way to enhance your comfort level is to make the intimate portrait on location, as we did with the above photograph which was made in a friend of the client's back yard. Because of the time involved, this kind of session costs just a little more but it's convenient and you'll be in your own home or a friend's, as with today's portrait, with all your make-up and clothes nearby.
If you're thinking of having an intimate portraiture made, think outside the studio. All you need is a private (key word) place to shoot where you have permission and we'll do the rest. Click Contact or call up today at 720-515-4497 to make your unique intimate portrait.