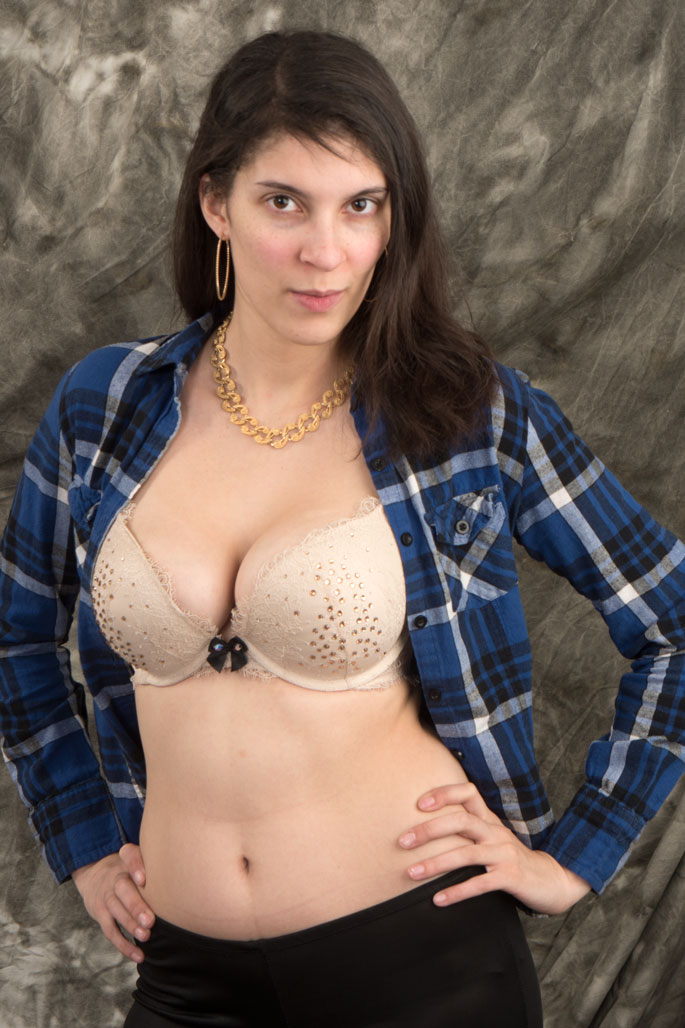 The "before" image at left was made in our home-based studio and our client was wearing what she walked in wearing but opened her shirt to give a more sexy look than these kinds of "before" image often have. The photograph is just as it came out of the camera with no retouching done to the photograph. She's wearing little or no makeup, but the camera and lens, lighting setup and the background are almost exactly the same as the "after " image shown below.
What's the difference between the two photographs? First, it's makeup and hair. The hair in the "after" image is not radically different than the "before" photograph but she's made an effort to make it match the mood she was trying to create. One of the things that I suggest to clients that the make-up for their intimate portrait session should be more dramatic than they might normally wear, even when going out in the evening.
For this comparison, I tried to pick two images where she is giving me a similar pose to show how it's not just the pose but how the makeup and lingerie add an entire new energy to the final retouched photograph. I happen to think that wearing the right make-up changes the subject's attitude and I think you can clearly see that difference in these two portraits.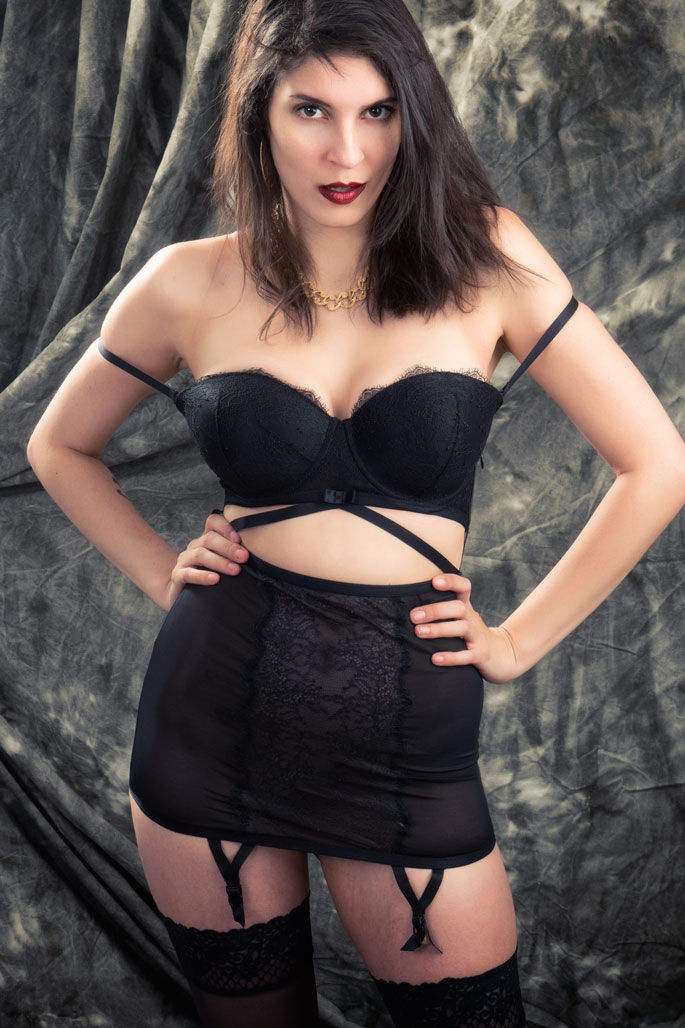 As I write this, (and that may change in the future,) Blue Moon Boudoir Photography does not currently offer make-up services and while this is something we are working to correct, we do offer makeup advice. Before any shoot with us, please read this blog post "Make-up Tips for Boudoir Photography" that was jointly prepared by a professional make-up artist and the female half of the ownership of Blue Moon.
I think these two photographs demonstrate how a combination of the right makeup, photographer, and retouching can make a really big difference in your intimate portrait session.
Please contact us via phone at 720-515-4497 or via the Contact tab above and tell us what you have in mind and let's schedule a photo shoot. Call us today to make and appointment for your own unique intimate portrait.