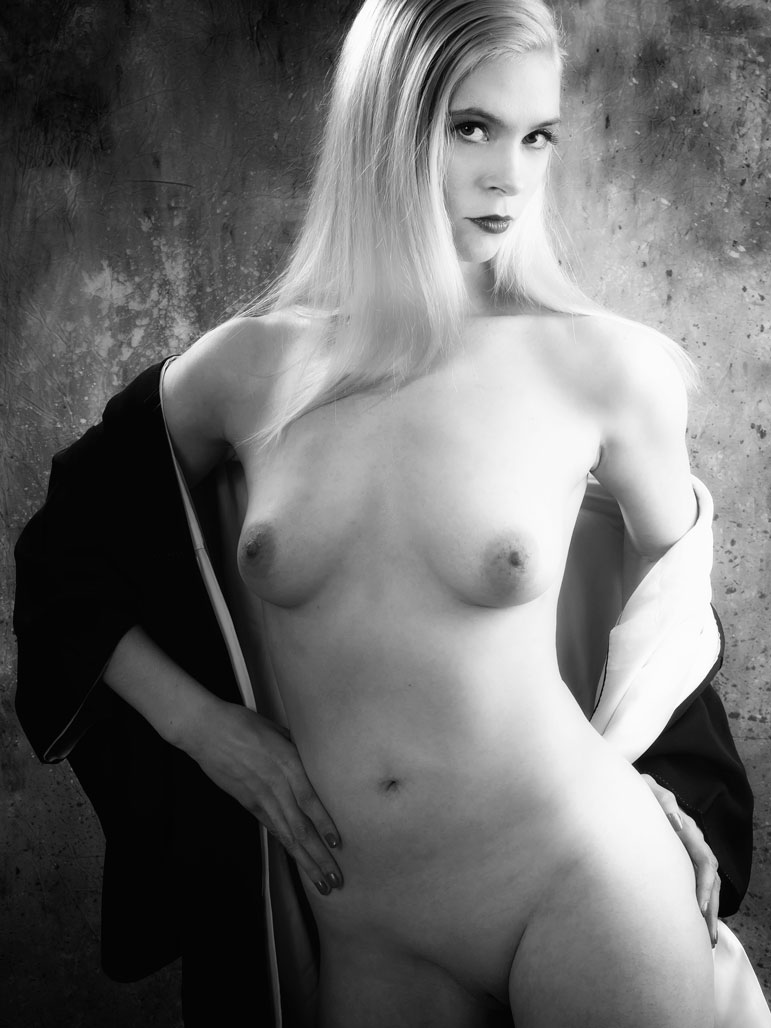 Black and white is a wonderful media for creating intimate portraits because the lack of color immediately simplifies the image, causing the viewer to focus on the real subject of the photograph—you—and not just what you're wearing (or not wearing in this case) and the background.
Sometimes the nature of the portrait demands that the image be photographed in black and white. There are also the trendy aspects associated with creating images in black and white. Motion pictures and fashion magazines periodically "rediscover" black and white as a way to create images that are different from what's currently being shown. Right now, we're seeing a higher than normal demand for black and white intimate portraits, such as this one.
Please contact us via phone at 720-515-4497 or via the Contact tab above and tell us what you have in mind and let's schedule a photo shoot. Call us today to make and appointment for your own unique intimate portrait.