A little while ago, we wrote a blog post called, "Sharp or Soft Focus Boudoir Photographs? For that post, our concentration was about creating soft focus images. Today's post is all about photographs in sharp focus.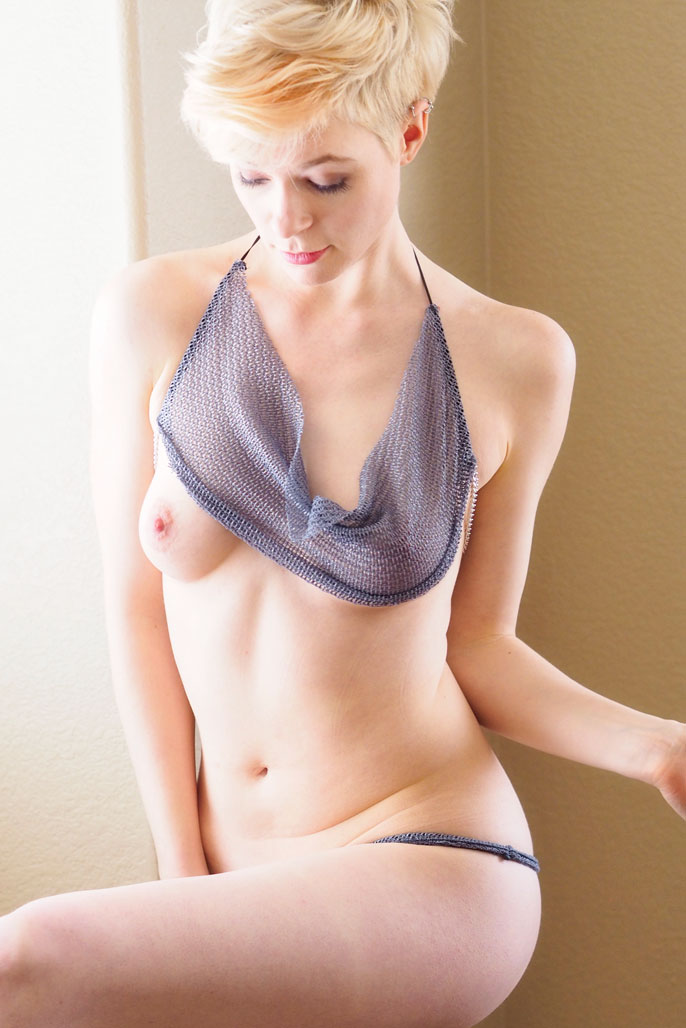 Legendary glamour photographers. such as the late Peter Gowland., preferred crisply rendered images while other contemporary photographers like to add touch of softness and retouching to the image in the digital darkroom. Personally we prefer softer focus boudoir photographs because it adds to the fantasy elements of these kinds of image. But ultimately it all comes down to…
You. You can have whatever style of intimate portrait you prefer. Having rapport between the photographer and client helps produce the kind of uniquely collaborative effort that's required for effective and beautiful boudoir photography, like the image at right.
I've said it before but it's worth repeating: You must be comfortable being photographed and our job to make sure that you're relaxed because it will make the session go smoothly and let both of us create the best possible photographs.
To that end, our intimate portraiture sessions are low-key and designed to keep you relaxed during the actual photography while having fun at the same time. Before a session, we'll first talk about the clothing or lingerie you've brought with you and discuss different ways we can photograph you wearing it. If you have your own ideas, simply contact us via the Contact tab above and tell us what you have in mind. Call us today to make and appointment for your dreamy intimate portrait.