"Beauty can be seen in all things, seeing and composing the beauty is what separates the snapshot from the photograph."— Matt Hardy
All that stands between the photographer and a good portrait is their imagination and a client who's interesting in working together to create the best possible image, even though they maybe initially shy. Because there's nothing for the client to interact with in the studio, the photographer's posing directions are going to have to be more precise than normal.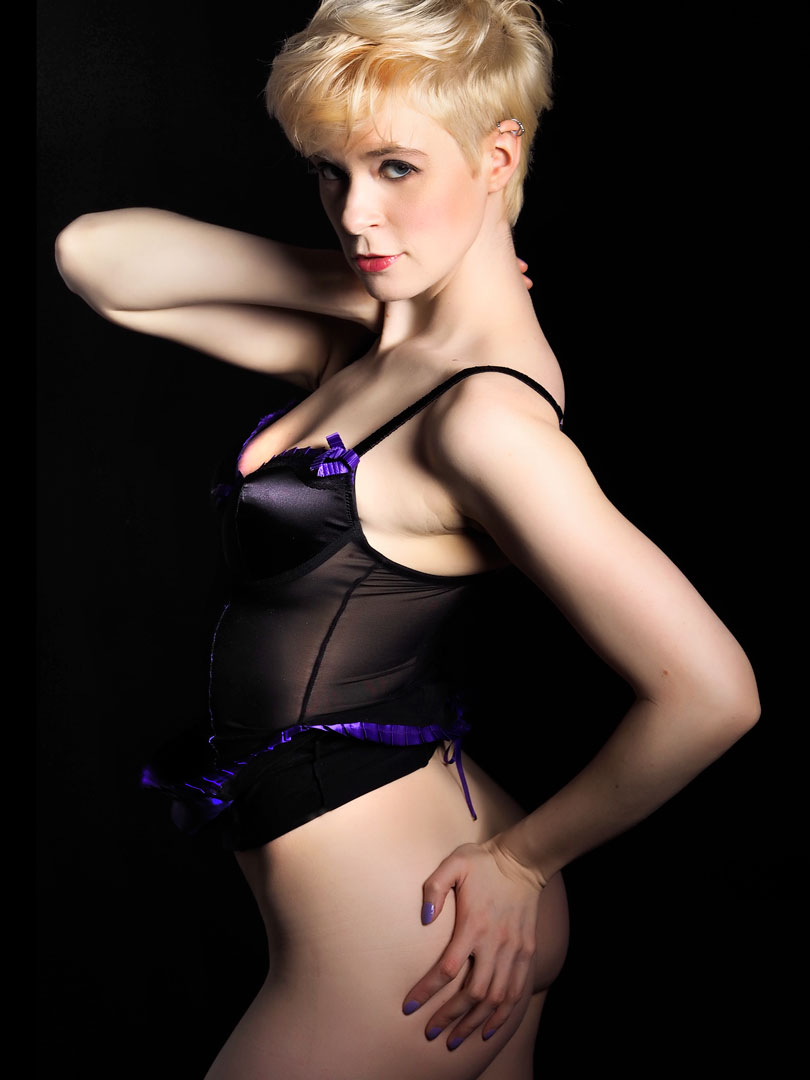 At Blue Moon our philosophy is that we don't want any of our client's intimate portraits to look the same as our other clients. The session is all about you. To that end we take the time to get to know you and work with you to visualize your fantasy, your dream or just something you've always wanted to try.
Photographing a portrait subject against a seamless paper background is the ultimate test of one's ability to make something from nothing; you're shooting without a net—naked, even if your subject is wearing clothes…or not. This pose was a combination of two of my favorite concepts: I asked her bend at the waist and unzip her dress. For clients who want to try posing nude but are unsure about how to do it (see the post 'A different question about nudity') having a dress that can be unbuttoned or unzipped is a good way to ease into what here is a semi-nude portrait of a strong confident woman.
Please contact us  at 720-515-4497 or via the Contact tab above and tell us what you have in mind and let's schedule a photo shoot. Call us today to make and appointment for your own unique intimate portrait.
---
On a health note: Our chief photographer received the first dose of the COVID-19 vaccine last month and received the second dose on January 25. We have had our home and home studio professionally cleaned and sanitized eight different times since the pandemic started so we're be ready to photograph you when you're ready to be photographed.