As the late Frank Zappa once told me: Necessity is "the mother of invention."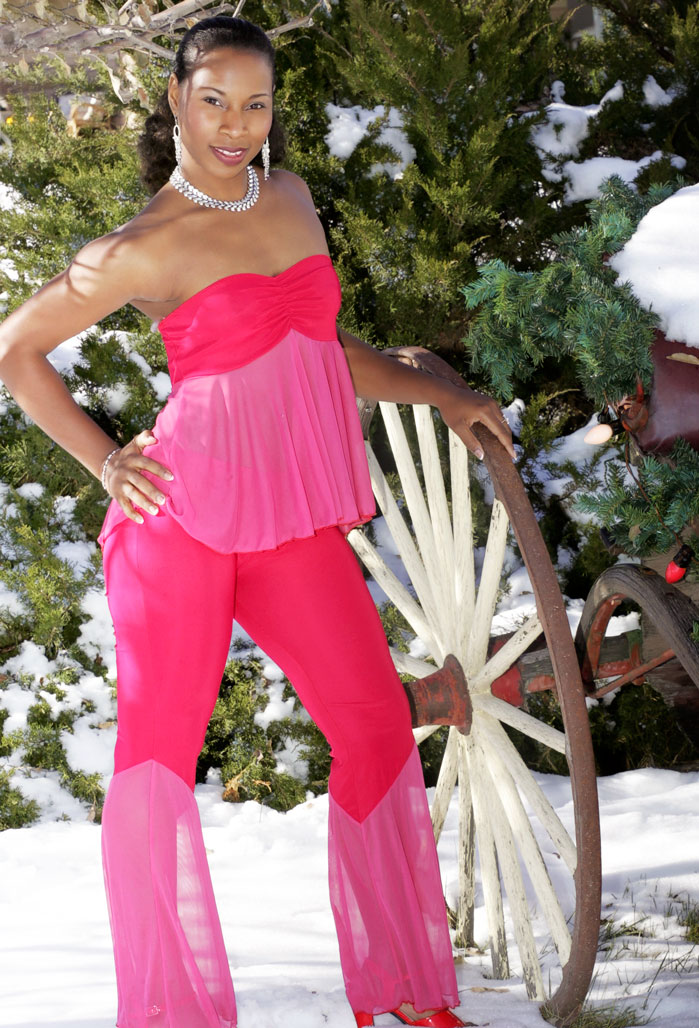 Living in Colorado, it gets cold in the winter and sometimes it snows, lots of snow. In fact, last week it was snowing off-and-on. But that doesn't mean you can't shoot intimate portraiture outdoors—even in the snow.
If you've lived in Colorado for even a short time, you know there are more than a few mild temperature days when there's still lots of snow on the ground. That's a perfect day for you to create a totally unique intimate portrait, like the one featured today.
That's because photography—no matter where you produce it—is all about light, so you should start by looking for places where the light looks good. But with boudoir photography it's also a good idea to find locations that are private, although this image is more understated than a nude image shot outdoors in the snow. In this case, this photograph was made in a front yard, that is quite private, and belongs to a mutual friend of the client and myself.
So the next time, you're thinking of having an intimate portraiture made, think outside the studio. Even if there's a bit of snow on the ground or maybe because there is lots of snow, and all of a sudden a whole new world of possibilities opens up. All you need is a private (key word) place to shoot where you have permission to be and we'll do the rest.
Click the Contact tab to send an email or call us today at 720-515-4497 to make an appointment for your unique intimate portrait.