Our blog post 'What to Wear: Bra & Panties' generated a lot of questions from clients and potential clients. They all boiled down to this single query: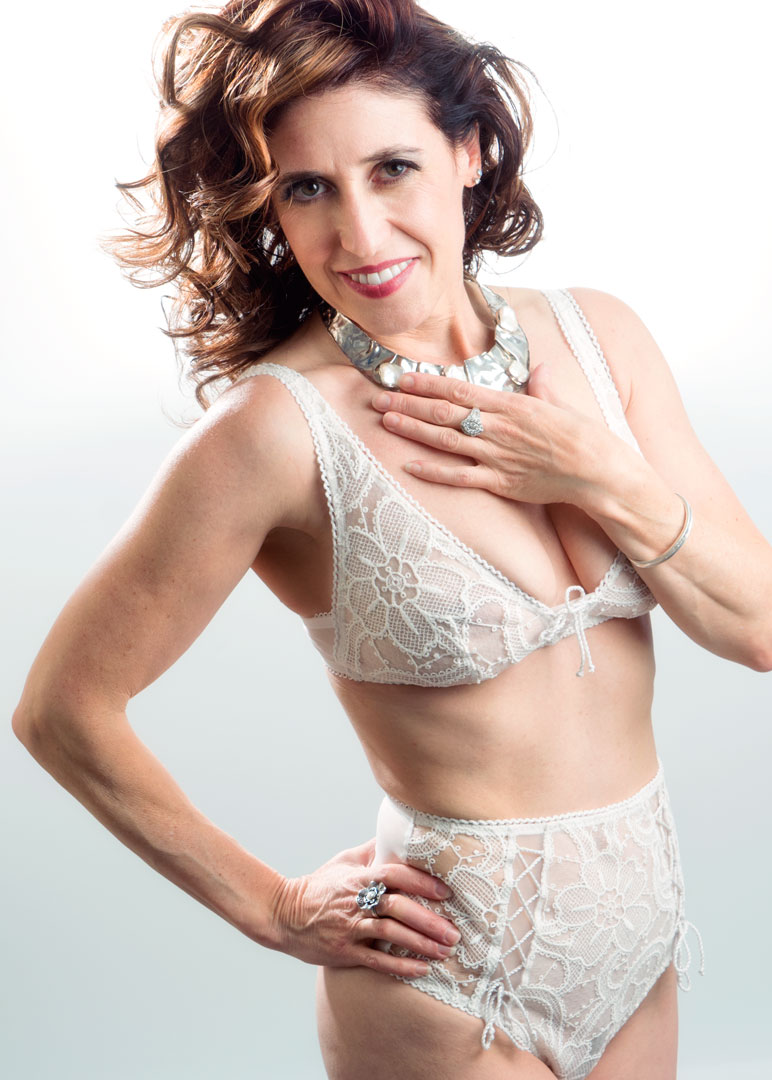 You mean to tell me that all I need to wear for an intimate portrait photo session is a bra and panties?"
The answer as you can see from that post and the image below, is a resounding yes!
One of the most important things I always suggest to a client is that they wear solid colors. No prints, plaid, and especially checks, unless we're going for some kind of retro look.
And sometimes the answer to "what to wear" is as simple as bra and panties! Have you been shopping at Victoria's Secret lately, like this client, and purchased some new bra and panties? Maybe that's the best choice for your intimate portrait as it was for this mature woman.
The real answer to the "what to wear" question is always the same: Whatever you want! There is no one style that fits all concepts in intimate portraiture and the truth is that, as I mentioned in a previous blog post, you don't need to wear much or anything at all—it's all about where your comfort zone is.
I think this is one reason why our clients tell us that they like the flexibility of our intimate portraiture sessions. Please contact us via the Contact tab above and tell us what you have in mind and let's schedule a photo shoot. Call us today to make and appointment for your own unique intimate portrait.