Mardi Gras also called Shrove or Fat Tuesday, refers to events of the Carnival celebrations, beginning on or after the Christian feasts of the Epiphany (Three Kings Day) and culminating on the day before Ash Wednesday. This year, Mardi Gras is March 5, 2019.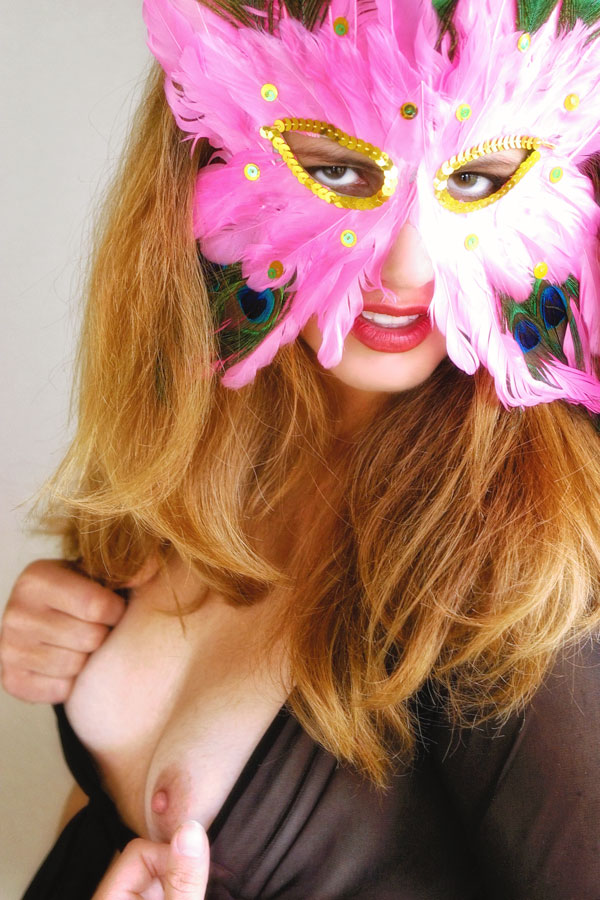 According to tradition some of the popular practices for Mardi Gras include wearing masks and costumes, overturning social conventions, dancing, sports competitions and parades…
The term "Mardi Gras" has come to mean the whole period of activity related to celebratory events, beyond just a single day.
The festival season varies from city to city, such as the one in New Orleans, Louisiana, which consider Mardi Gras to stretch the entire period from Twelfth Night (the last night of Christmas which begins Epiphany) to Ash Wednesday. It has its celebratory aspects, as well. Pancakes are a traditional food. Pancakes and related fried breads or pastries made with sugar, fat, and eggs are also traditionally consumed at this time in many parts of Latin America and the Caribbean.
You can celebrate Mardi Gras too with an intimate portraiture photo session using any of the masks in our collection, such as the one shown in this portrait. Using masks not only lets you feel more uninhibited for the kind of posing and images created but are just plain fun to wear. Click Contact or call us today at 720-515-4497 to have your Mardi Gras portrait made.