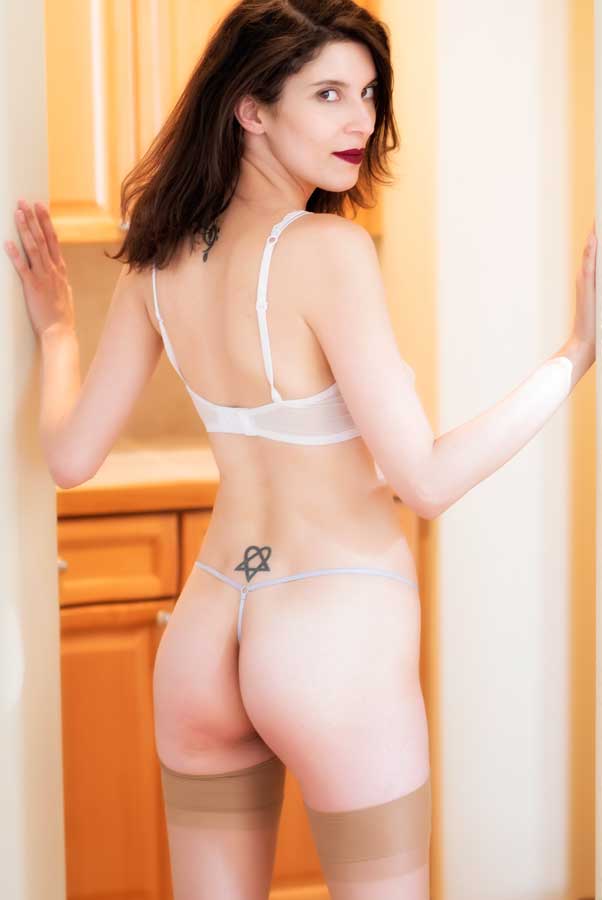 Censorship is everywhere. The state of Utah has a obscenity and pornography complaints ombudsman," aka the porn czar, that come with a $150,000 a year paycheck. I would think applicants would be lined up around the block for the job. But alas, the Salt Lake City Tribune reports, "Utah House votes to do away with state 'porn czar' office."
Les Décodeurs, a website that's affiliated with French newspaper Le Monde wrote a story, about the government's efforts to overhaul mammogram-screening, included a lead image of an exposed female breast undergoing a mammogram. The photograph violated Facebook's nudity policy. Images of breastfeeding are frequently removed and in 2008, the company banned and removed images showing nipples, causing a backlash and protests from tens of thousands of mothers.
From time to time we hear from clients that have posted quite tasteful or even implied nudes on social media only to have them deleted by the platform's censors. The image I made of Erin Valakari—you can see it here—is an example.
Keeping in mind that any prude who doesn't like your photo, no matter what you are wearing, can get it removed. But one thing that Instagram censors, at least lately, seems to find OK is women's derrières. So as the old expression goes, if you've got a nice one you can flaunt it on social media, at least on Instagram. Facebook is quite another story.
Our clients tell us they like the playful nature of our intimate portraiture session but we can be as serious as you want to be and even create images, like the above, that should be safe from social media censors. Please contact us at 720-515-4497 or via the Contact tab above and tell us what you have in mind and let's schedule a photo shoot. Call us today to make and appointment for your own unique intimate portrait.