Next to questions about nudity—and the answer, as always, is "it's your decision."—the next most asked question we hear from our clients is about posing.
For many people their personal experience with posing for a portrait goes back to their high school or wedding photographs that were, to be charitable, formulaic at best.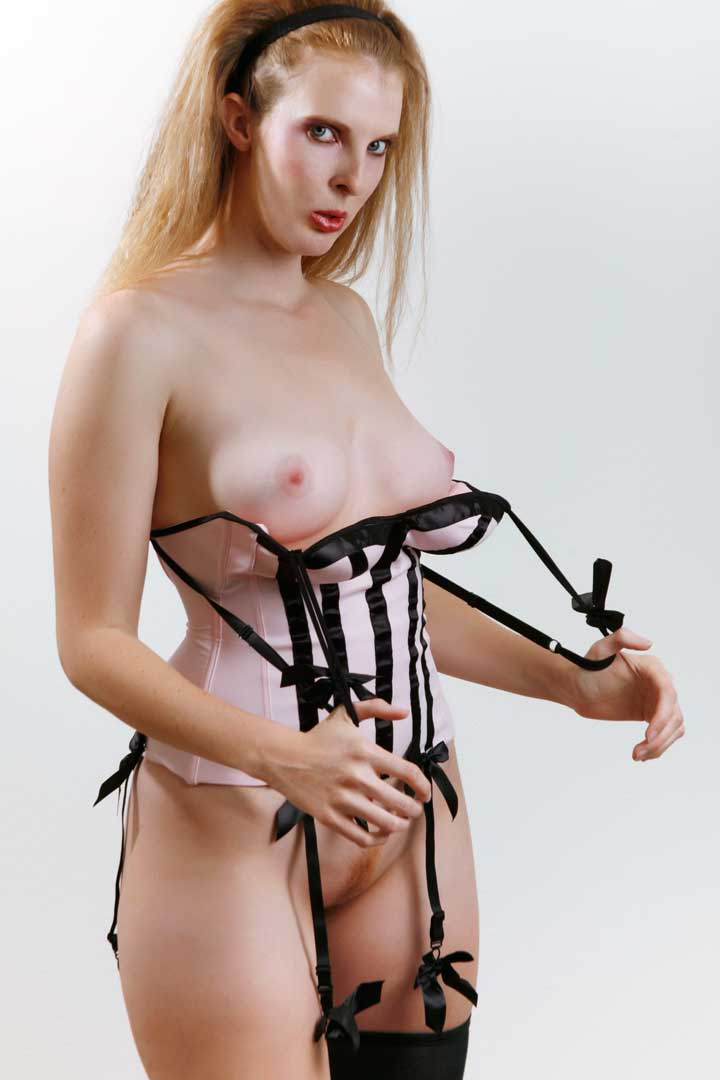 At Blue Moon we have a formula too and that is we don't want any of our client's portraits to look the same as any of our other client's. The session is all about you. To that end we take the time to get to know you and we work with you to visualize your fantasy, your dream or just something you've always wanted to try.
Increasingly, boudoir photography is seen as something a woman might do purely for their own enjoyment, for the pleasure and affirmation of seeing themselves as attractive, daring, sensual, and desirable.
What all this means to you is that you are in control of how you look and the image that you want to portray, which can be a side of your personality not usually seen by others or perhaps kept private for your loved one. It can also be a time to engage in a fantasy to enter into a realm where you can be or at least seen to be someone that's the opposite of how many people—even you—may see as yourself in daily life. It's a time to let your hair down and inhabit another side of your personality, if only for a brief time. In short, it's fun.
Our clients tell us they like the fun they have during our intimate portraiture sessions. Please contact us via phone at 720-515-4497 or, preferably, via the Contact tab above and tell us what you have in mind and let's schedule a photo shoot. Call us today to make and appointment for your own unique intimate portrait.
---
*Our chief photographer received his first dose of the COVID-19 vaccine in December and received the second dose on January 25. We have had our home and home studio professionally cleaned and sanitized ten different times since the pandemic started so we're be ready to photograph you when you're ready to be photographed.