Nudity is not always necessary for the best intimate portrait but one of the key ingredients of a great boudoir photography session is sexiness. As we make perfectly clear in the FAQ section, "The secret of any portrait, especially intimate portraiture, is for the person being photographed to be as comfortable as possible. If you're comfortable, the finished portraits will look better and you'll be happier with the results.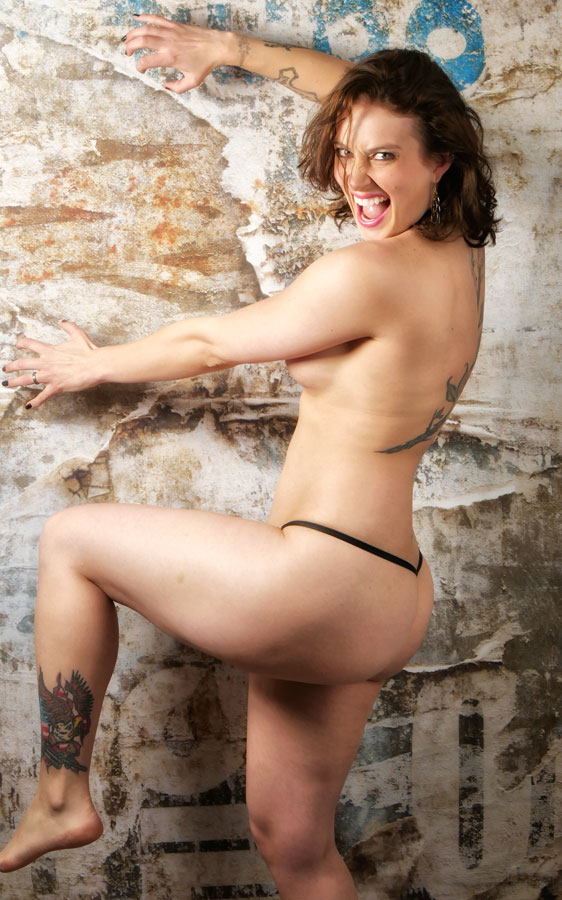 When it comes to wearing different styles of intimate clothing, everyone has different comfort levels and what may be too revealing for one person is different for another, so ultimately the decision about what to wear if anything, as in this example, is up to you.
There are many ways to portray sensuality in a portrait, sometime with nudity, partial nudity, or no nudity. Much depends on the client, including the use of "implied nudity," which this image is sorta, kinda, where the model is mostly nude but because of the pose and where she places her hands is not naked in the photograph.
And you can bring an elements of fun into a boudoir session as, I think, this photograph illustrates. Yes, fun and sexiness can co-exist in the same intimate portrait and that applies to clients of any size, age or ethnicity. That's why we always like to first talk about what's going to happen during a portrait session, before any photographs are even made.
Please contact us via phone at 720-515-4497 or via the Contact tab above and tell us what you have in mind and let's schedule a photo shoot. Call us today to make and appointment for your own unique intimate portrait.