Although we have received both does of the Moderna COVID-19 vaccine, you may still concerned about how the virus might affect your intimate portrait shoot. Let's shoot outdoors!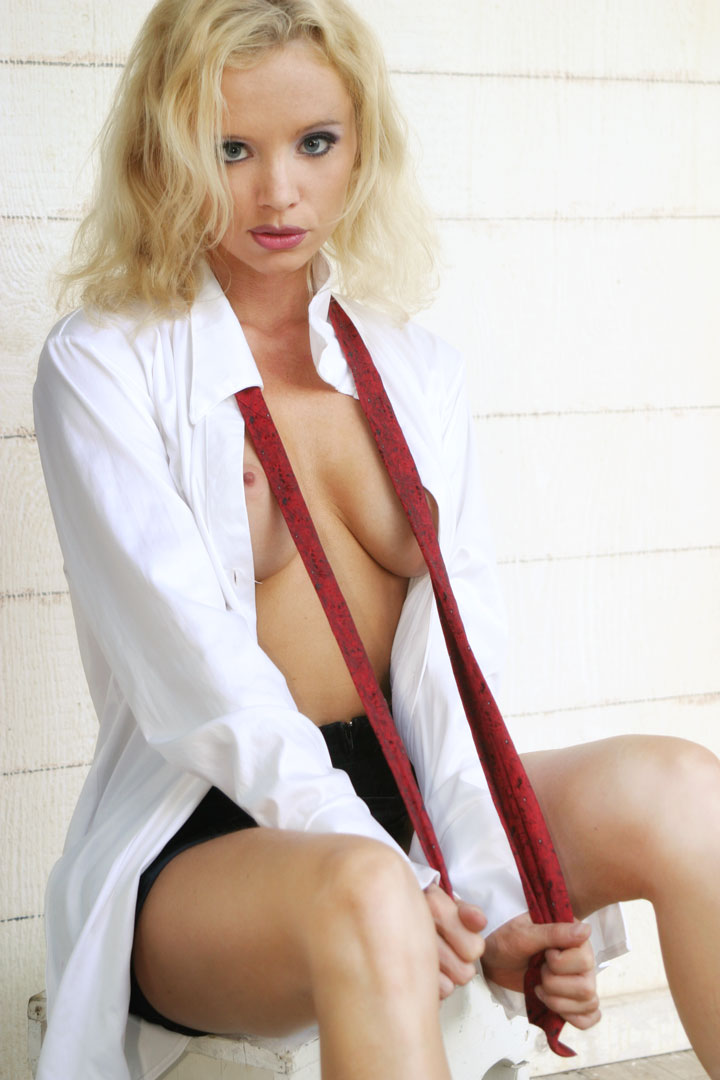 Shooting images outdoors provides an opportunity to be creative but also about where and when we can shoot. We need to look for places that will accommodate to a client's needs, not just photographically but your comfort as well. That's why private locations for intimate portraiture are best. The right locations provides where a natural-looking place where the subject can pose and be comfortable at the same time. And one of the positive aspects of outdoor portraiture—including intimate portraits such the one above—is that there's always something for the subject to interact with.
Sometime the location and the subject's clothing—or lack thereof—dictate a pose. On this porch of a house located at a movie studio in Phoenix, I told the subject to get comfortable, the rest was her interpretation. The point of any pose, especially in intimate portraiture, it to start with an idea, give an instruction to the subject, watch what happens, and then improve on what the photographer sees.
That's why during a shoot, we constantly let the subjects see what the images look like—on the camera's LCD screen—so they understand the kind on images that are being captured. If they don't like what they see, we try something else; if they like what they see we work on improving the portrait until its the best and the subject is their most beautiful.
So the next time, you're thinking of having an intimate portraiture made, think outside the studio and all of a sudden a whole world of possibilities opens up. All you need is a private (key word) place to shoot where you have permission to be and we'll do the rest. Click Contact or call use today at 720-515-4497 to make an appointment for your unique intimate portrait.
---
*On a health note: Our chief photographer received the first dose of the COVID-19 vaccine in December and received the second dose on January 25. We have had our home and home studio professionally cleaned and sanitized nine different times since the pandemic started so we're be ready to photograph you when you're ready to be photographed.