Boudoir photography is a genre that has its roots in the pin-up and cheesecake photography of the 1940's but over time has evolved because of the influence of magazines such as Playboy, so it now focuses on the elegant depiction of a portrait subject with a strong emphasis on sensuality.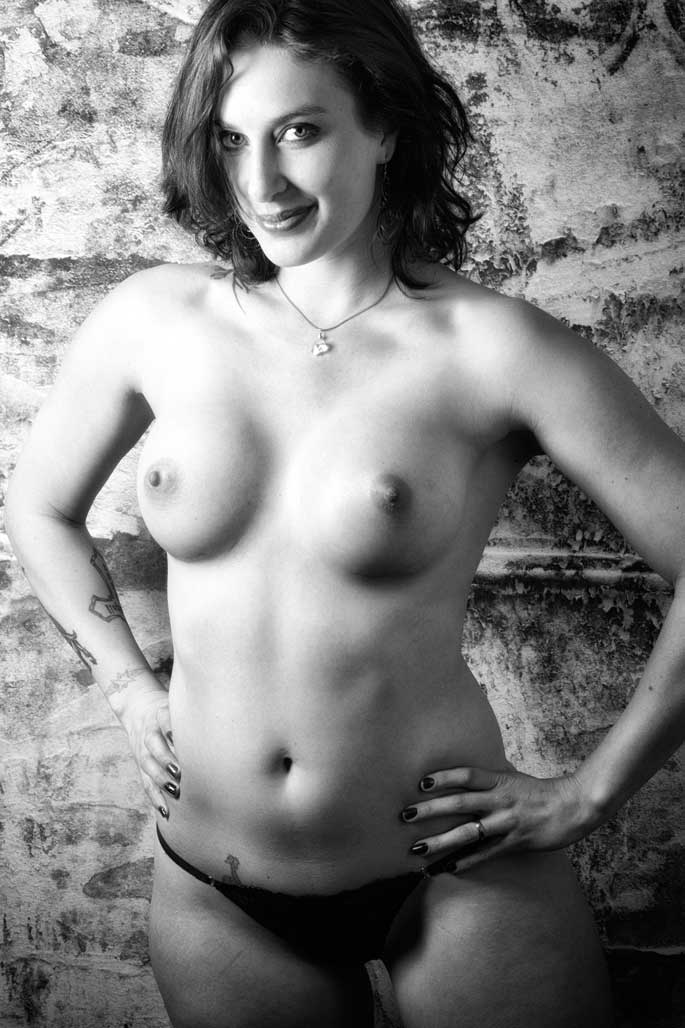 While early boudoir photography was studio bound and many photographers still prefer that that doesn't mean your photograph can't include some of the model's surrounding environment.
There are many subgenres of boudoir photography that includes the kind of sexy photographs wives and girlfriends like to give their significant others for Valentines Day or their birthday. At the other end there is nude photography that can vary from explicitly sexy to fine art nudes ala "the body as landscape."
In between there are photographs of models posing in lingerie or the so-called implied nude image where the model is naked but has positioned her body in such a way as to cover what Howard Stern has famously referred to as "private parts."
And that's just the beginning. The areas of erotica and fetish while a bit more out of the mainstream are still considered by many to fall under the giant umbrella that is boudoir photography. There really are really no rules because the goal today is the same as it was when boudoir photography emerged from the shadow of WWII pin-up photography—to create evocative and idealized photographs of women, often wearing little or nothing.
Here at Blue Moon Boudoir Photography we cater you your demands and your fantasies, creating the kind of image you want, from the type of frank in-your-face nude that's shown in today's post to implied nudes, to tasteful lingerie, all the while keeping in mind what you—the client—desire.
Please contact us via phone at 720-515-4497 or via the Contact tab above and tell us what you have in mind and let's schedule a photo shoot. Call us today to make and appointment for your own unique intimate portrait.