Next to the question of nudity and the answer is always "that's your decision."—the next most asked question is about posing.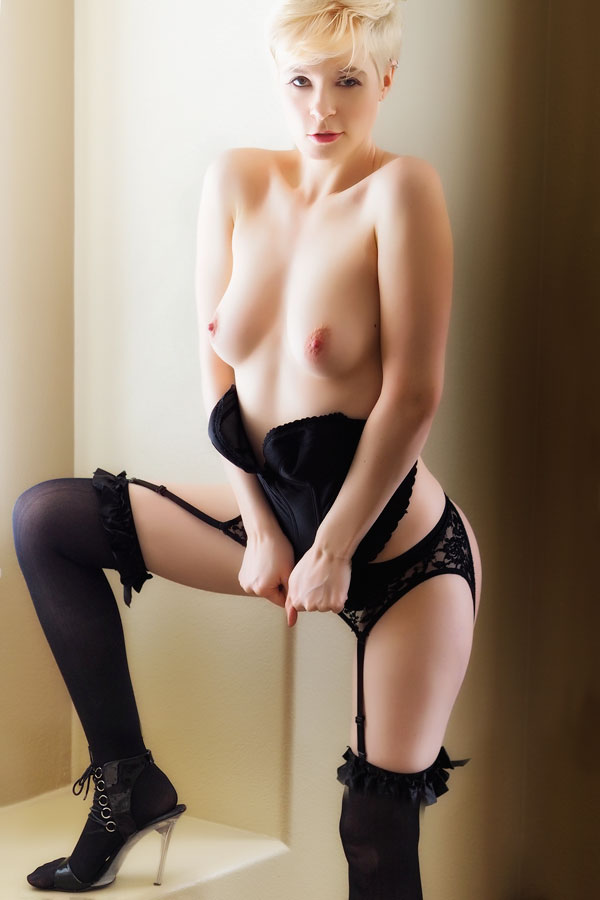 For many people their only experience with posing for portraits goes back to their high school or wedding photographs that were, to be charitable, formulaic.
At Blue Moon we have a formula too and that is we don't want any of our client's portraits to look the same as any of our other client's photographs. The session is all about you. To that end we take the time to get to know you and we work with you to visualize your fantasy, your dream or just something you've always wanted to try—or look like.
This client wanted to recreate something retro from the 1950's and she is only partially nude (in case that was another question you might be asking) producing an effect that might have been seen in the 1955 movie Artists & Models, except for the nudity thing. (It wasn't wasn't quite the sixties yet.)
If you don't have something to wear for a session, tell us your ideas. We have a small a selection of lingerie that is available for your next intimate portraiture session and some of the images on this blog were made using them. Which ones? Just ask. If you have your own lingerie, simply contact us via phone at 720-515-4497 or via the Contact tab above and tell us what you have in mind and let's schedule a photo shoot. Call us today to make and appointment for your own unique intimate portrait.