National Black History Month, also known as National African American History Month, during February is a time for all Americans to celebrate the achievements of African Americans. The month recognizes their central role in American history.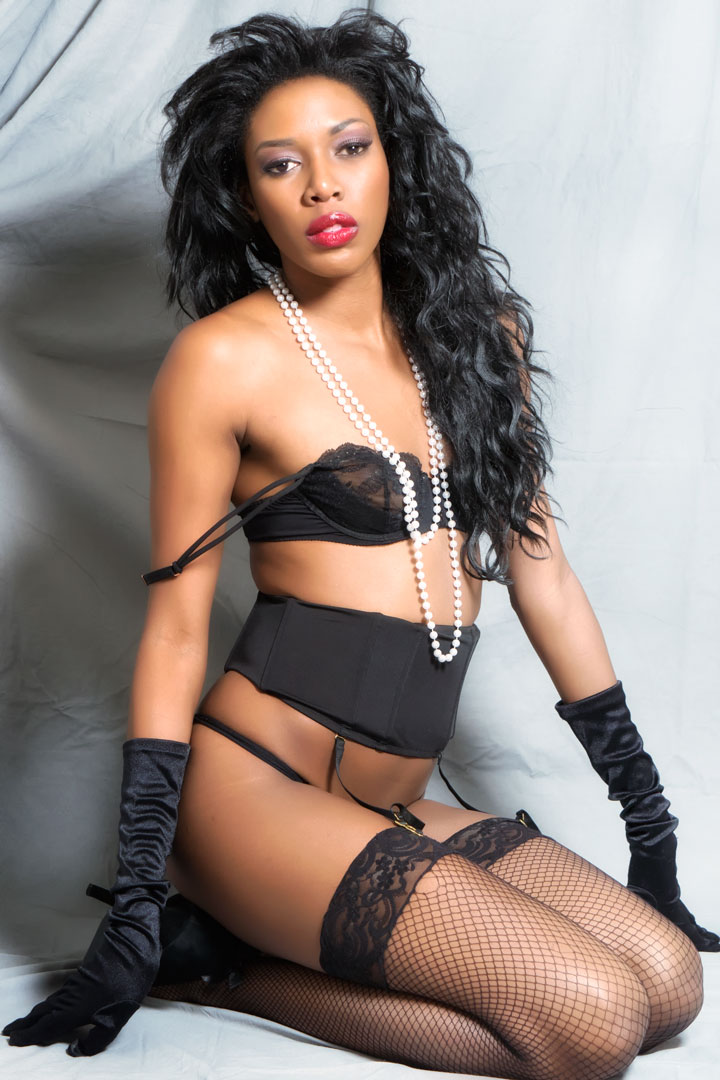 Yet I am occasionally asked why, with all off the different portraits posted on this site and blog, there are few women of color featured. And it's not just my work but it's also true in social media as well, something I have written about before.
Over the years I photographed hundreds of women wearing lingerie or less, both as clients for intimate portraiture or for their model portfolios. Only a few of them, I am somewhat chagrined to admit are Women of Color, like the woman appearing in today's featured image who I photographed for her portfolio. Part of the reson for this is the basic demographics of living in Colorado. African Americans make up 3,9% of the state's population and while 21% of the population is Hispanic, I have only photographed a few Hispanic women from this state but I have photographed others in California and Arizona.
To change the way that Women of Color appear in my little corner of the Internet, I tried posting a Casting Call on a major internet modeling site looking for Women of Color to pose for sample images to be featured on this blog. Nobody responded. So, until the end of March 2021, I'm offering free photo shoots for Women of Color who want to wear lingerie (or less) for their photo session. This offer is good for either the Basic or Extended Sessions—your choice—that are scheduled during normal business hours on Monday through Friday.
If you are a Women of Color, you can make an appointment for your free lingerie portrait session by clicking the Contact button or calling 720-515-4497 to schedule your intimate portraiture shoot.
---
On a health note: Our chief photographer received the first dose of the COVID-19 vaccine last month and received the second dose on January 25. We have had our home and home studio professionally cleaned and sanitized eight different times since the pandemic started so we're be ready to photograph you when you're ready to be photographed.