Creating your personalized intimate portrait on location, especially in your own home, has many advantages. over shooting in our studio.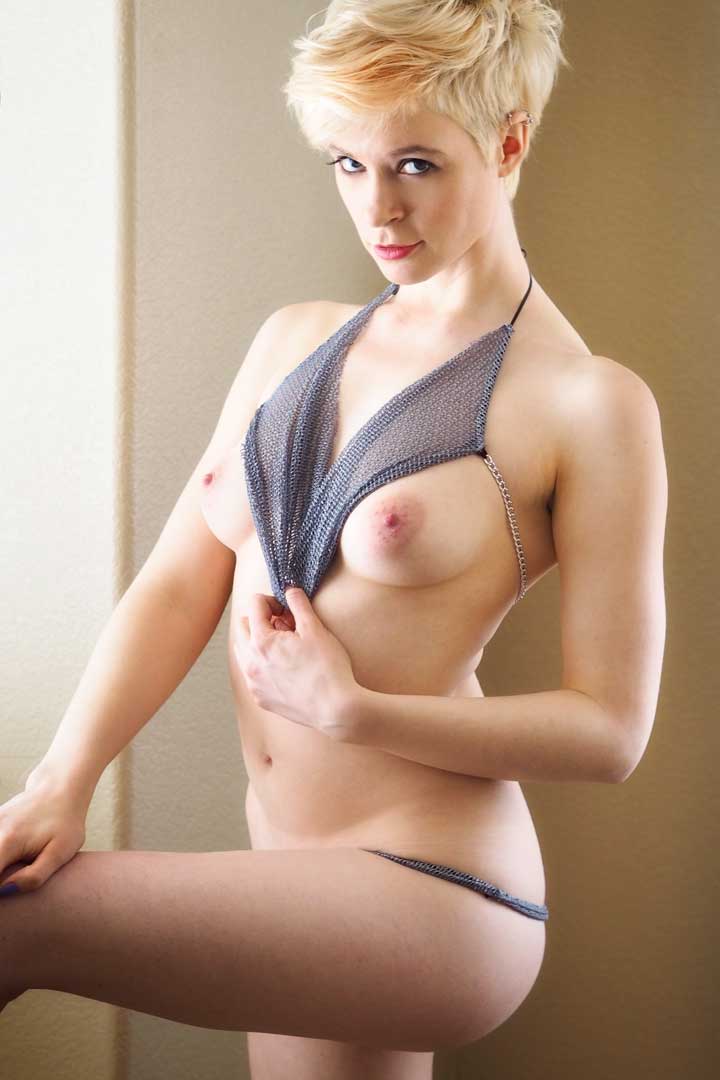 An in-home shoot means that you have the ultimate in privacy while the photographer has the ability to work under a wide range of different kinds of lighting conditions.
Together with the photographer, you can go room to room and take advantage of posing opportunities presented by the real world, not an empty studio. You'll also have access to your own closets and make-up to create just the look you want. You don't have to worry about forgetting your favorite make-up brush because it's just a few steps away.
Wardrobe decisions are simpler and you don't have to think about what to bring. Your complete wardrobe is just around the corner. Posing is easier because you have physical objects to interact with, like this sofa.
The way that we like to work during a home session is by watching what our clients do naturally and then have them interact with the background in a way that's comfortable. And lastly there's nudity considerations: When you want to be nude, chances are you're going to more comfortable in a state of undress in your own home, rather than in a studio.
To get you thinking about your own home intimate portrait from now until November 1, 2021 all on-location nude shoots are being made at the same price as in-studio shots, a savings of $100. Click the Contact button to make your appointment today nd let's schedule a photo shoot.