"Spring is nature's way of saying, 'Let's party!"— Robin Williams
I'm always searching for interesting locations to make intimate portraits for our clients. The ideal location is somewhat that's private and where the subject can be relaxed and away from prying eyes. It could be as simple as the client's back yard or a friend's property, if there's enough trees and foliage to provide privacy. That's the key word.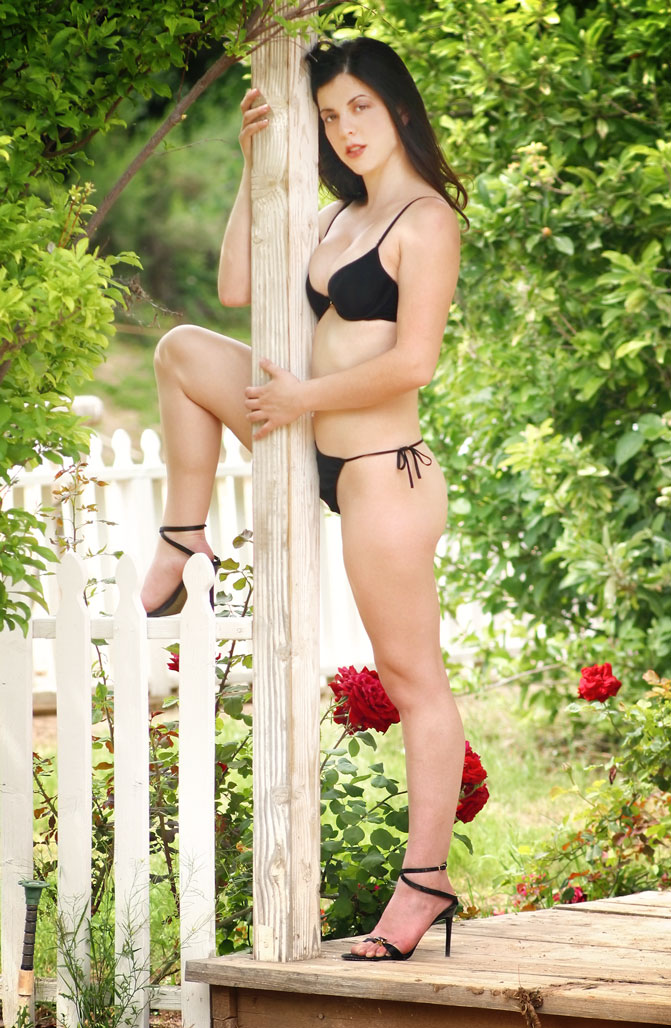 Sometime the location and the subject's clothing or lack thereof will dictate a pose. The right locations provides where a natural-looking place where the subject can pose and be comfortable at the same time.
One of the positive aspects of outdoor portraits, including intimate portraits such as today's, is that there's always something for the subject to interact with. The point of any pose, especially in intimate portraiture, it to start with an concept then give a suggestion to the subject, watch what happens, and then improve on what the photographer sees.
That's why during a shoot, we constantly let the subjects see what the images look like—on the camera's preview screen—so they understand the kind on images being captured. If they don't like what they see, we try something else; if they like what they see we work on improving the portrait until it's the best it can be and the subject is at their most beautiful.
If you're interested in an intimate portrait that's different than other client's and don't want a studio style look, just look around and you'll be surprised by what you'll find. And let us know about it! Please contact us at 720-515-4497 or via the Contact tab above and tell us what you have in mind and let's schedule a photo shoot. Call us today to make and appointment for your own unique intimate portrait.