Not long ago, there was an on-line discussion among photographers asking what inspires them to create new, exciting images. For me, it's new things. It can be a new camera, new lens or just a new place to make images. When driving around I make notes about locations that look like they would be a fun place to make photographs. Even better are those locations that will serve as a location for an intimate portrait session.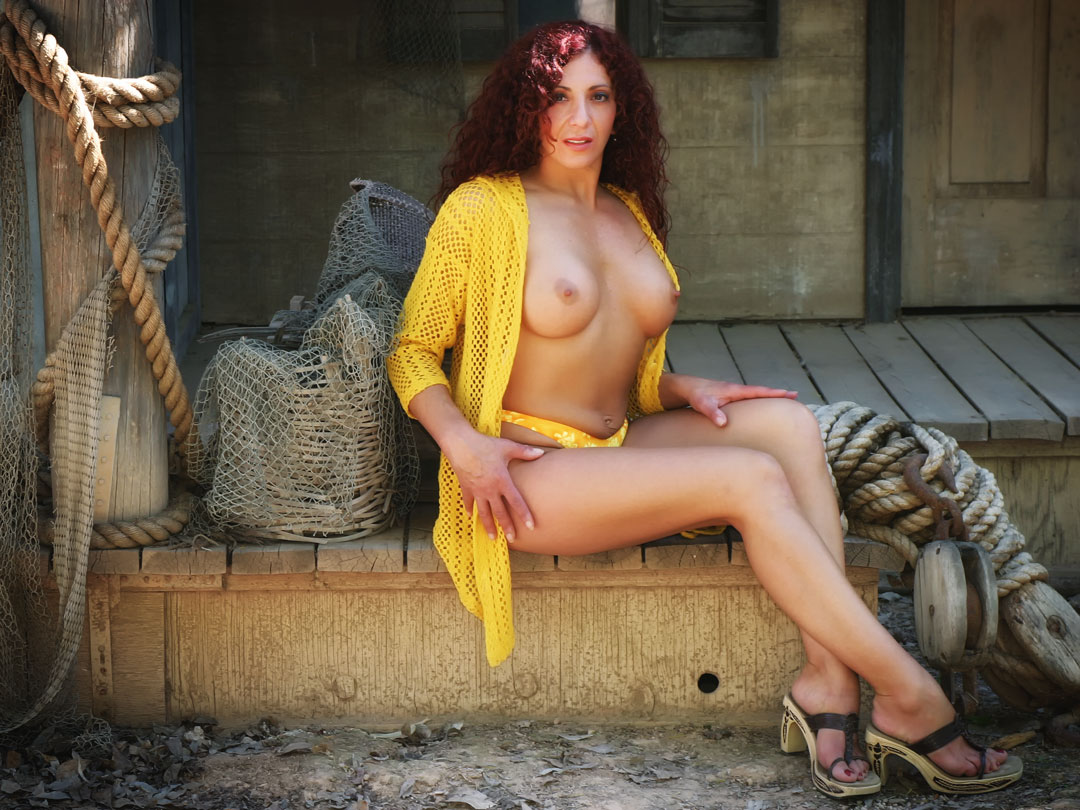 That's why I'm always searching for interesting locations for making intimate portraits for our clients. The ideal location is somewhat that's private so it doesn't attract too much attention from gawkers and the subject can relax away from prying eyes. The right location could be as simple as a client's back yard, even their front yard if there's enough trees and foliage, like a shoot I did in Northern Colorado a few years ago. The privacy means you can relax and a relaxed client always produces the best photographs.
The other thing that's not always needed but is a bonus is some place with an interesting look or background, like the featured portrait, shot near Phoenix AZ, that produced a wholesome, yet sexy outdoorsy effect for this particular client.
You can do it too. If you're interested in an intimate portrait that's different than other clients and don't want a studio style, just look around, you'll be surprised by what you'll find. And let us know about it!
Please contact us via phone at 720-515-4497 or via the Contact tab above and tell us what you have in mind and let's schedule a photo shoot. Call us today to make and appointment for your own unique intimate portrait.
---
*Our chief photographer received his first dose of the COVID-19 vaccine in December and received the second dose on January 25. We have had our home and home studio professionally cleaned and sanitized ten different times since the pandemic started so we're be ready to photograph you when you're ready to be photographed.