"The way you overcome shyness is to become so wrapped up in something that you forget to be afraid." —a Wise Old Saying
We strongly and sincerely believe that all woman are beautiful regardless of their size, ethnicity, age or sexual orientation. And we also agree with what Sophia Loren once said, "Beauty is how you feel inside and it reflects in your eyes. It is not something physical."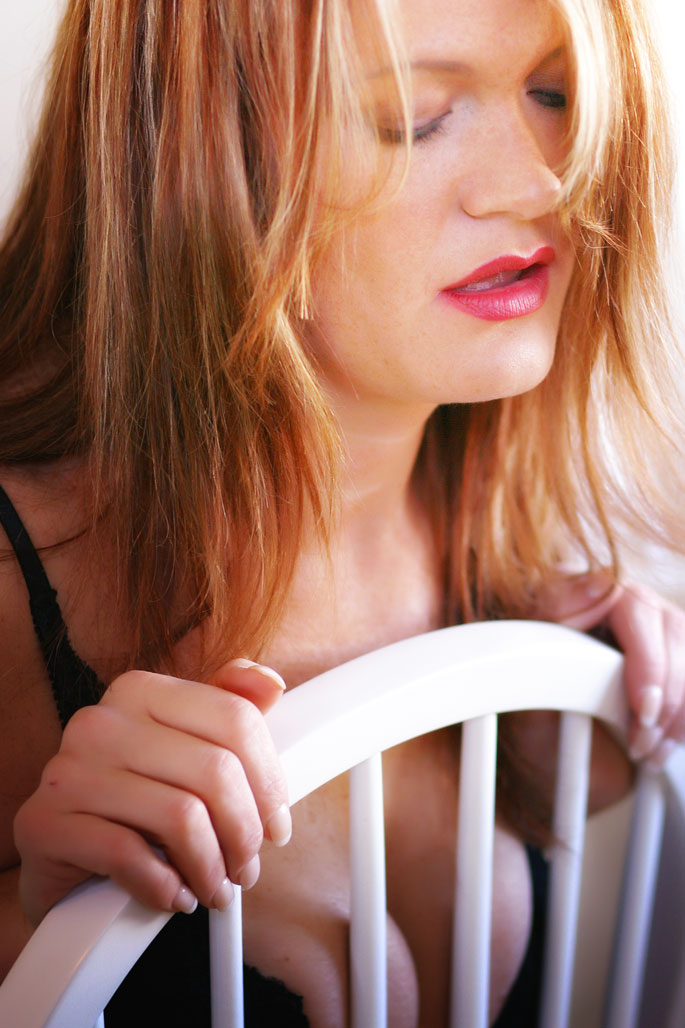 One of the first questions we get from new clients is—"I really want to have one of those sexy intimate portraits made for my husband (boyfriend or significant other) but I'm shy about being photographed wearing little or nothing."
Sometimes it helps to bring a girlfriend or sister along to the intimate portrait session but more often than not it does not. Long experience has shown that if a client spends all of her time during the session looking at them for reassurance, neither of us will be happy with the results.
To help alleviate any sense of shyness before the camera, we first talk with the client about the clothing or lingerie you've brought to the photo session and discuss different ways  we can photograph them wearing it. This all happens before any photographs are made. We start the session by placing you in a pose that should feel natural and we'll work through variations to make it better. We never make one shot but keep exploring the pose and your expression to find the best possible look. The client in the featured image was very shy but wanted a portrait that expressed her sensuality, so we gave her something to do with her hands and suggested she close her eyes and relax
This is not a cookie cutter process where you're placed in the same pose as the last client; all of our sessions are different because all our clients are different. Our goal is to make your intimate portrait the best possible photograph it can be.
Please contact us at 720-515-4497 or via the Contact tab above and tell us what you have in mind and let's schedule a photo shoot. Call us today to make and appointment for your own unique intimate portrait.