To make the best possible portraits, communication between client and photographer is important and this is especially true with intimate portraiture. That's why we have a pre-shoot conversation with our clients to discuss the kind of portrait they want and talk about the best way to achieve their goals.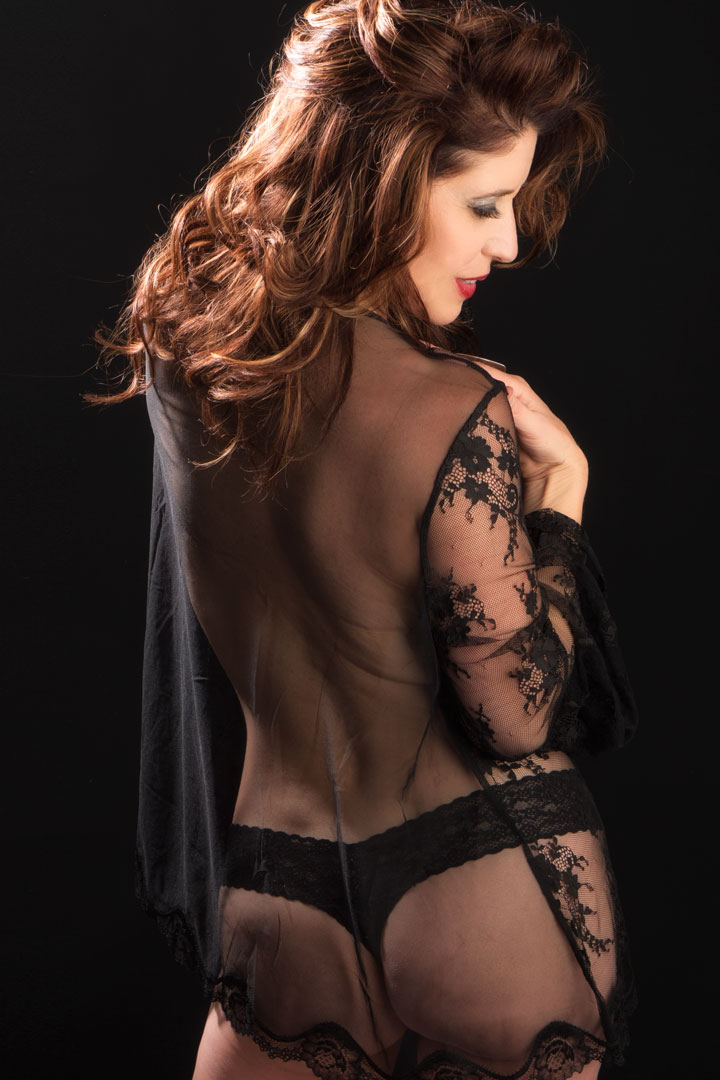 The image featured today has a fun look, while the mood is happy. The expression on a subject's face tells the story of who she is and how she are comfortable with her sexuality.
Here are few tips for your intimate portrait session that will result in a great photo experience:
We like big, bold jewelry that makes a statement like the client is wearing here but ultimately it's your call.
Bring a variety of outfits; think classic, sexy, elegant, glamorous or all of the above.
Wear solid colors because it keeps the emphasis the your face or your body. And Basic Black or white always works well.
Make sure the clothing fits. While this might seem obvious, ill-fitting garments diverts the viewer's attention.
Go crazy with make-up. Bring a red lipstick with you as red lipstick creates a beautiful polished look in portraits on almost everyone. Dramatic eye make-up is also a plus.
Shoes, shoes and more shoes. Bring several pairs of shoes and at least one pair with the highest heels you have that you can walk in even if they won't show in the portrait because it changes you posture creating a more interesting portrait.
Please contact us via the Contact tab above and tell us what you have in mind and let's schedule a photo shoot. Call us today to make and appointment for your own unique intimate portrait.