For some of our clients, what they should wear for an intimate portraiture shoot can sometimes be a challenging question. Here's one of our suggestions: Why not have some fun with it? So here are a few ideas for you to think about: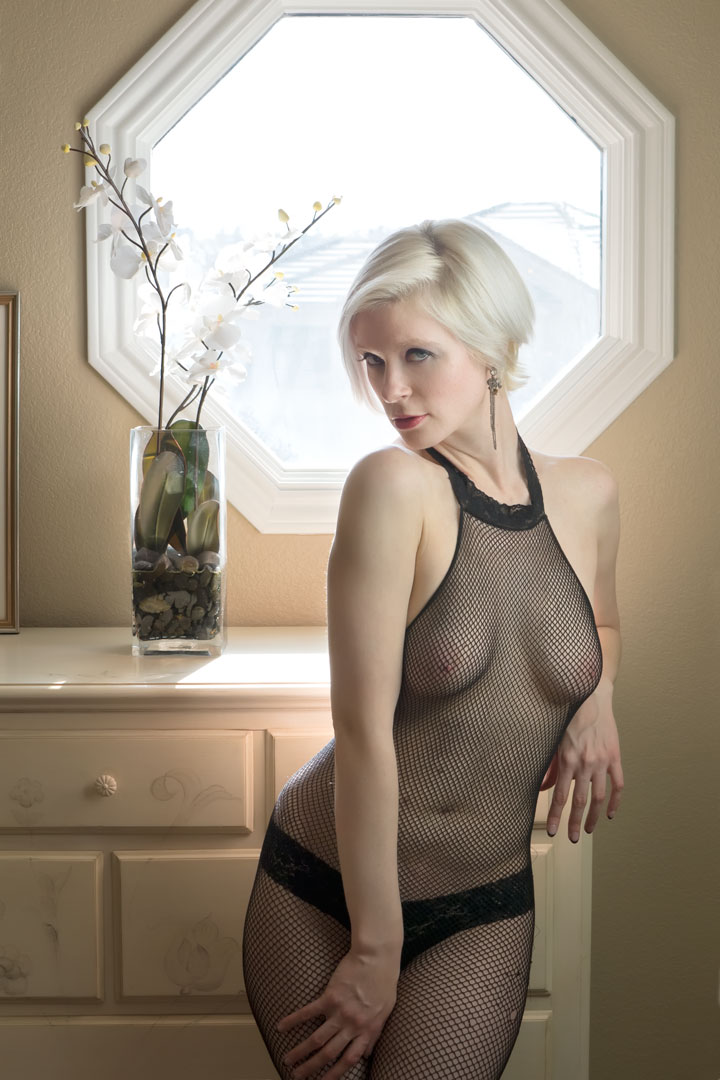 Think about the mood: Your intimate portrait can be romantic, sexy or it can be fun too. We have a small a selection of lingerie, that are professionally cleaned after a shoot, that are available for your next intimate portraiture session and many of the images you see on this blog were made with them.
One of the biggest trends these days in traditional portraiture is cosplay, where the subjects enact their favorite characters in film and fantasy fiction. This kind of session brings one of our favorite catch phrases to mind—Life is one big dress up.
And you can dress any way you like, using wigs, wings and costumes using a stylistic approach that's are removed from traditional boudoir or intimate portraiture creating an image that's just plain fun and yet uniquely yours as well. We'd like to help you realize your own fantasy.
If you don't have a costume, tell us your ideas. If the finished portraits are something that, with your permission, can be used for our portfolio and/or website, we'll might be able to subsidize the purchase of the costume and you get to keep the outfit after the shoot. Just ask.
If you have your own costume, simply contact us via phone at 720-515-4497 or via the Contact tab above and tell us what you have in mind and let's schedule a photo shoot. Call us today to make and appointment for your fantasy intimate portrait.
---
*Our chief photographer received his first dose of the COVID-19 vaccine in December and received the second dose on January 25. We have had our home and home studio professionally cleaned and sanitized ten different times since the pandemic started so we're be ready to photograph you when you're ready to be photographed.