"Home is the starting place of love, hope and dreams."
Instead of shooting in a studio, some clients prefer to have their intimate portraiture session in their own home. And why not, it's the one place they can be 100% comfortable and while an on-location photo session does cost slightly more, because of the travel time involved, many clients also prefer it for the convenience because they don't have to travel.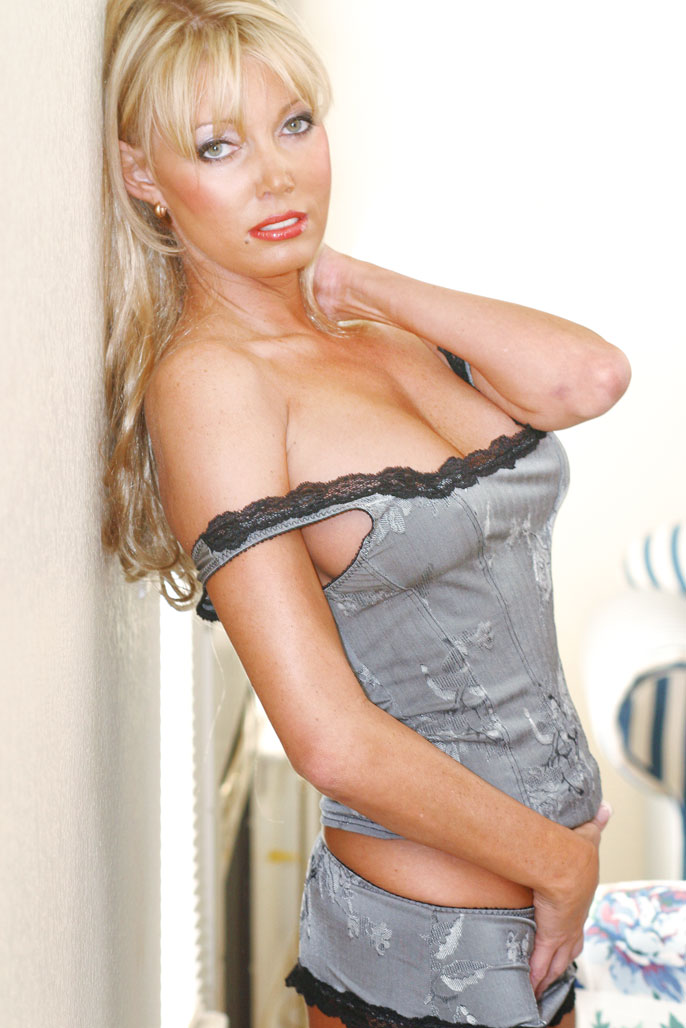 And you will surprised what rooms in your home work best because it's all about the light. It could be an office, dining room and even your living room, which is where I made today's feature portrait!
When shooting in your home, posing for our clients is easier too because you have physical objects to interact with. I try not to be fussy about posing subjects. What I do is watch what they do naturally and try to have her interact with the background in some way that's physically comfortable. To show how I want her to stand, I put myself in the pose but let her give me the ultimate interpretation.
Once she's in a pose, I select camera angles that accent her good features and minimize anything she's self-conscious about, even if she's wrong about it. One way that we increase communications is to show clients some of the images on the camera's screen during the shoot. Not every shot, just ones I like because I don't like to break their concentration during photography. When this works—and that's most of the time—seeing how great you look makes the session progress smoother.
Please contact us at 720-515-4497 or via the Contact tab above and tell us what you have in mind and let's schedule a photo shoot. Call us today to make and appointment for your own unique intimate portrait.