When you want to have the most options, shooting an intimate portrait in your own home is a great choice —and it's fun too.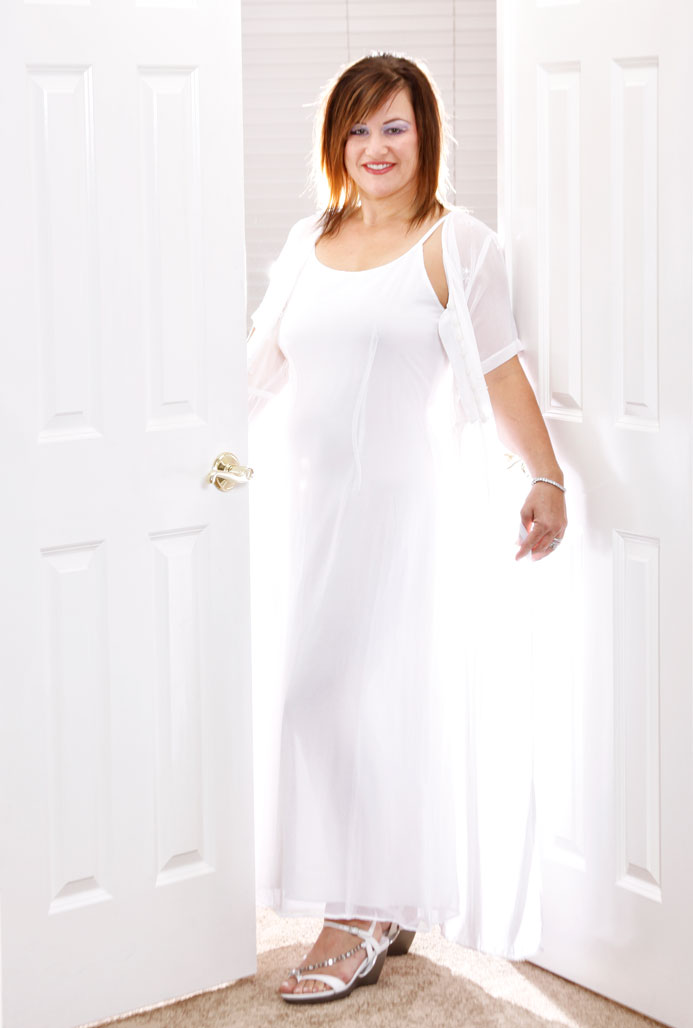 We can shoot images like the one at right as well as those that have a portrait studio look in the comfort and convenience of your home. It'll be convenient; since you'll have access to your own bathroom and makeup allowing you to create just the look you want. And your complete wardrobe is just a few steps away.
Our Basic One-hour on-location session is $395 and can be held at your home or another location (within the greater Denver Metropolitan Area) where you have secured permission to shoot. This session includes your choice of a CD or flash drive of all of the images made during the shoot.
If you need a longer session for more clothing changes—up to four—an extended 2-hour on location session is $450. The "Little Black Book," option can be added with any extended on-location boudoir shoot for an additional $99.
Call us today to make an appointment for your own unique intimate portrait. Please contact us at 720-515-4497 or via the Contact tab above and tell us what you have in mind and let's schedule a photo shoot at your home.