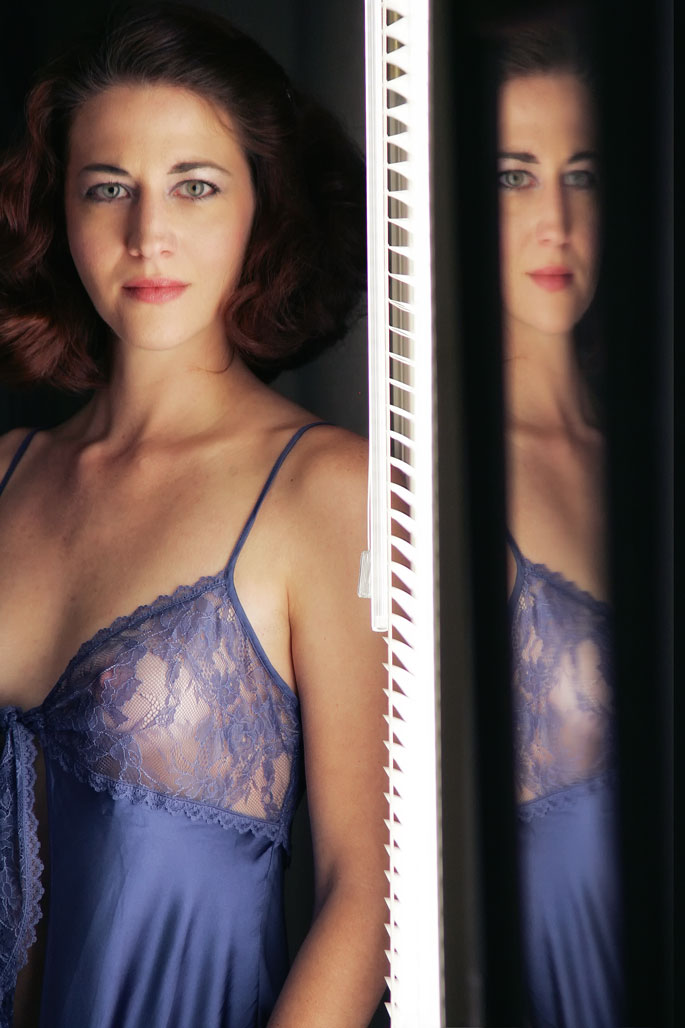 When shooting boudoir photographs on location, you don't really need to be concerned about posing: We watch what you do naturally and then have you interact with the background in a way that's physically comfortable for you.
To show how and where I want you to stand, I'll sometimes put myself in the pose but we will always let you give your own interpretation of that pose, which is almost always better than my original idea. Once you're in a pose, I select camera angles that accent your good features and minimize anything you may self-conscious about.
One way that I use to increase communications is to show some of the images on my camera's LCD screen as we shoot. I don't show every shot, just the ones I like the most. When you how great you look it'll give you confidence and makes the session progress smoother.
In today's intimate portrait: That's not really a mirror at camera right but a glass-framed poster that depending on the camera angle reflect almost like a mirror. Who's the fairest of them all—you are!
Please contact us via phone at 720-515-4497 or via the Contact tab above and tell us what you have in mind and let's schedule a photo shoot. Call us today to make and appointment for your own unique intimate portrait.