There's more than one way to shoot an intimate portrait. Take the below example but first…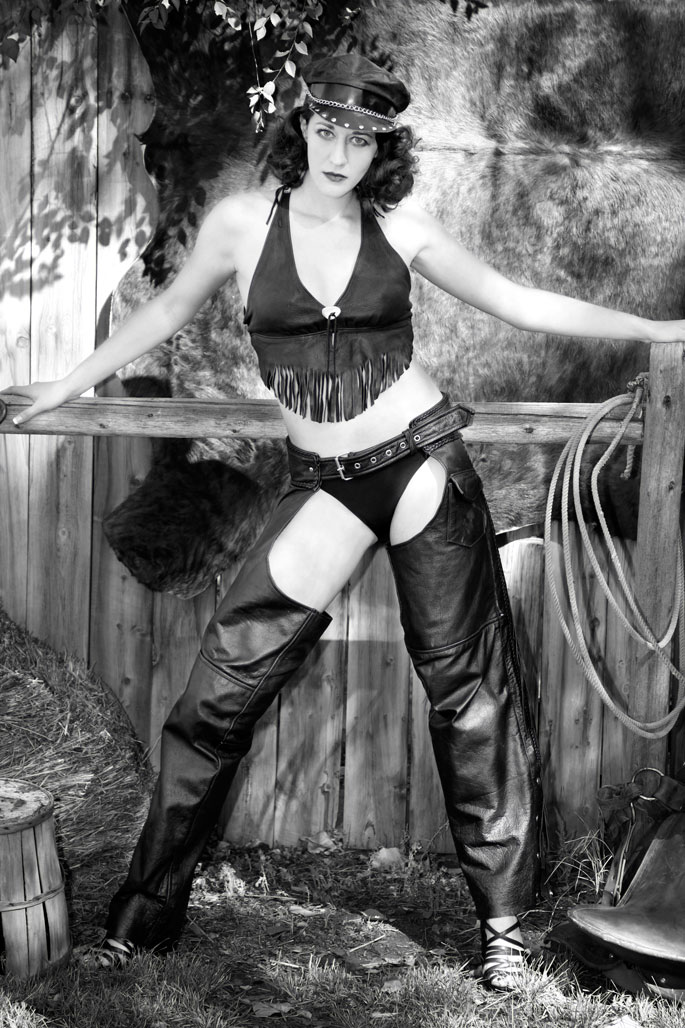 The subject just found out that she was pregnant with her first child and it might be a while before she could wear this outfit for a while.
We jointly came up with this mixed genre—biker chick and cowgirl— idea and set about implementing it. The background was supplied by a friend of the client who offered their backyard for the shoot as well as the wonderful props used in the portrait.
Shooting outdoors also gives the photographer the opportunity to shoot full-length portraits, something that's tricky to do in a studio and almost impossible to shoot in the client's home. In the great outdoors there's almost always enough room.
I'm sure that you can tell by this image that this particular photo shoot was lots of fun for both the photographer and the subject and I shot more images than normal for a location shoot. To produce a totally different look some images, like the above, were created in black and white images and maybe with just a bit more sexy look.
Our clients tell us they like the fun they have during our intimate portraiture sessions. Please contact us via phone at 720-515-4497 or via the Contact tab above and tell us what you have in mind and let's schedule a photo shoot. Call us today to make and appointment for your own unique intimate portrait.