According to Wikipedia: "A pin-up model aka pin-up girl is a model whose mass-produced pictures see wide appeal in popular culture.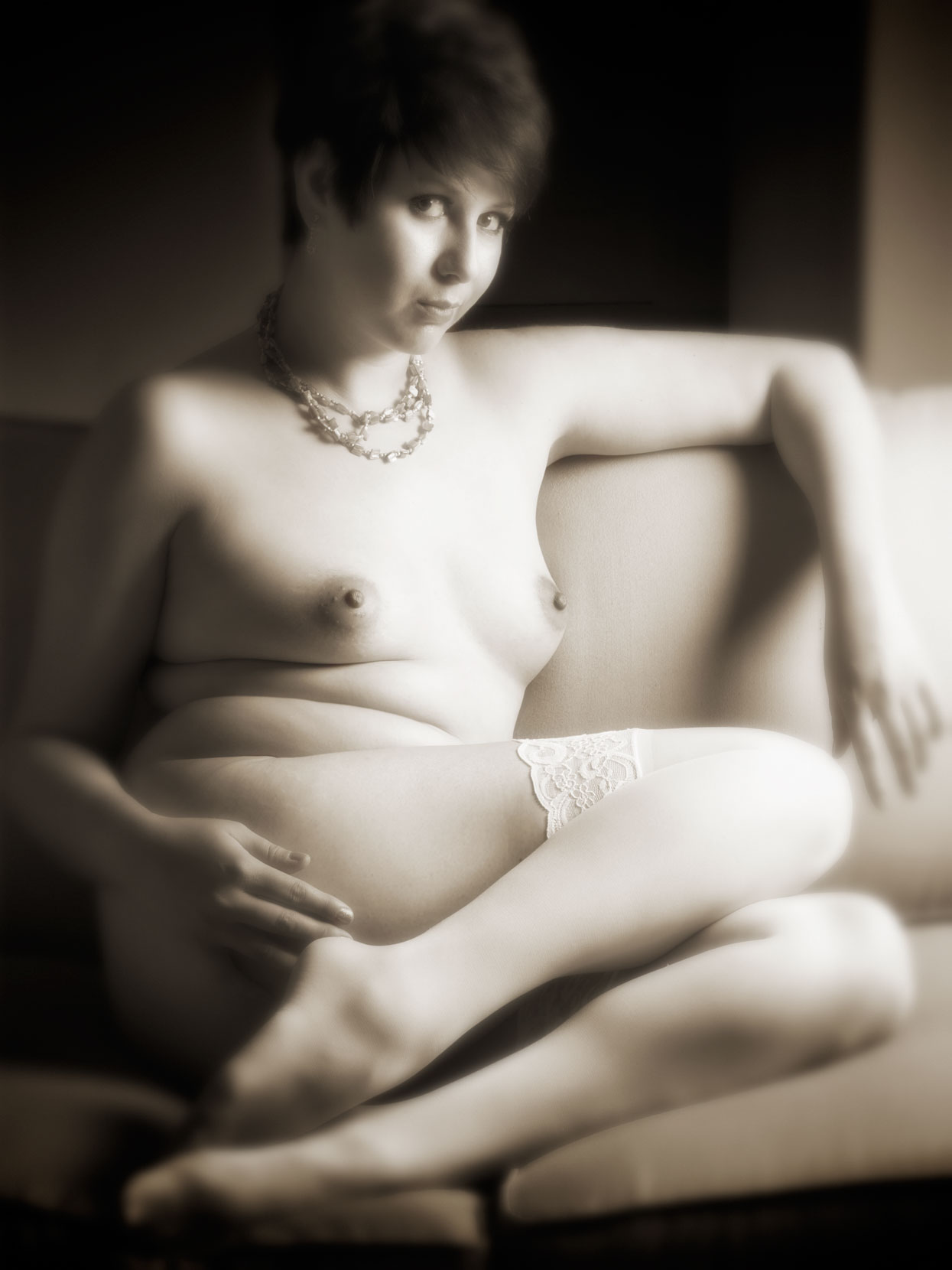 The pinup photography genre is having resurgence these days mainly because they are seen as a nostalgic throwback to an era of when sex was more innocent. These kinds of images depict of the type of photographs made famous in the 1940's with film sex symbols of the time, such a Betty Grable and Jane Russell are having a resurgence with our clients—and are also a lot fun for those clients.
But you can also get nostalgic for the 1960's with a Playboy-style look that the client pictured above wanted to portray for her on-location shoot. As with all our intimate portraits, you are in control of how you look, We'll do our very best to make you look as beautiful as possible.
Pinup-style intimate portraits can be fun for someone looking to make an intimate portrait that's fun both during and after the session when the portrait is given as a gift. Call us today to make and appointment for your own unique intimate portrait. Please contact us via the Contact tab above and tell us what you have in mind and let's schedule a photo shoot.