To be, or not to be, that is the question.— Shakespeare's Hamlet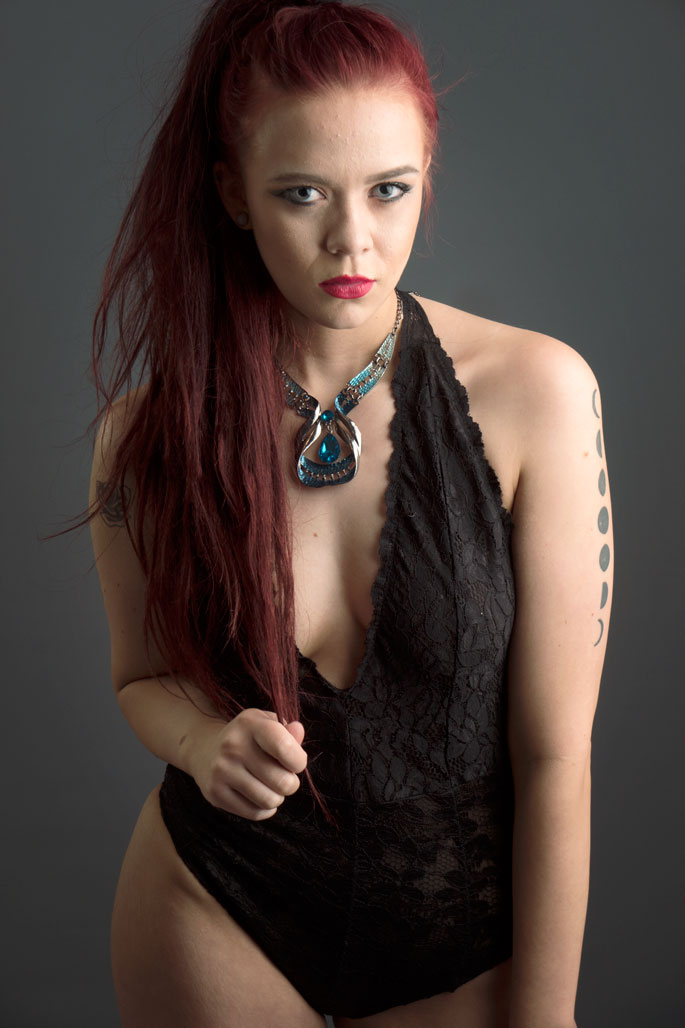 When it come to questions from our clients about being nude—or not—in their intimate portrait, our answers is always "it's your decision" but there's more to it than that. At Blue Moon we have a commitment that we don't want any of our client's portraits to look the same as our other clients. After all, the session is all about you.
We take the time to get to know you and we work with you to visualize your fantasy, your dream or just something you've always wanted to try. One of my other favorite poses is to have clients tugging at their clothing in some way. I ask them "look like you're ripping your clothing off" and this often elicits different poses that I can usually refine and make better.
And you can see the difference in the small photo at right that shot in our cozy home-based studio. It's one of the first images that I made of this client in the lingerie she's wearing. I then suggested that she "rip off her clothes and proceeded to make images as she continued to "play" with her clothing. The important thing for me is the client knows when to stop ripping and this is all discussed between us beforehand.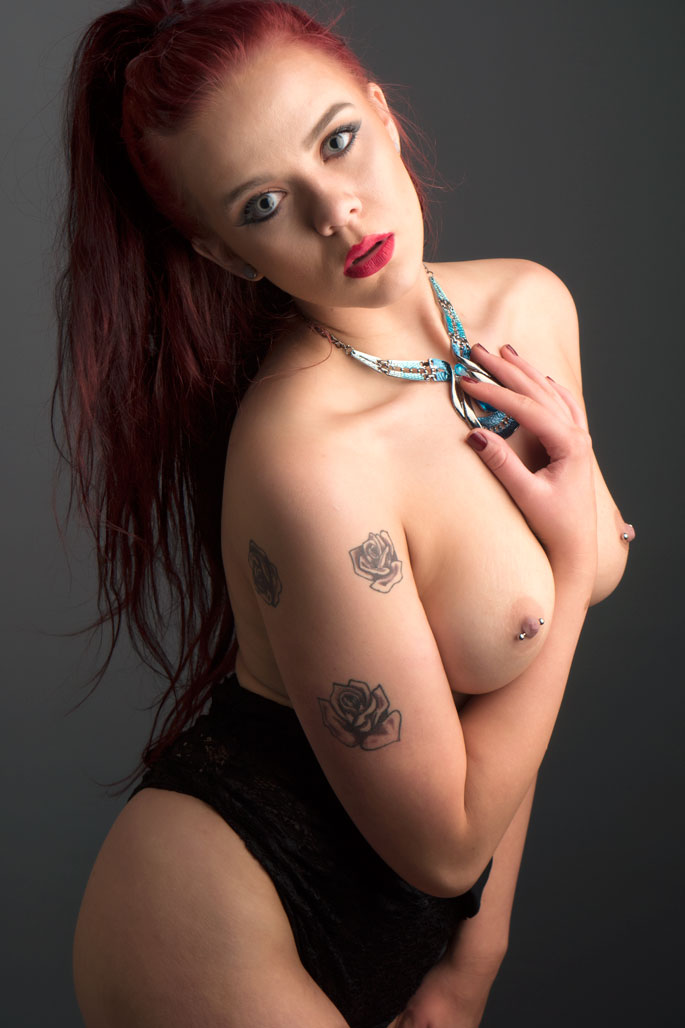 She actually went to this level of partial nudity as shown at left in a fully retouched portrait. And while this is certainly not implied nudity this was the portrait that she liked best, which is always our goal: To create the kind of image that expresses your innermost desires.
Our clients tell us they like the playful nature of this kind of posing technique but it's all up to you and your comfort level—you get to make these kinds of decisions before and during any photo session.
Please contact us via phone at 720-515-4497 or via the Contact tab above and tell us what you have in mind and let's schedule a photo shoot. Call us today to make and appointment for your own unique intimate portrait.