As I mentioned in another post, creating your intimate portrait on location—in your own home—has many advantages. But what if you also would like to have some studio portraits portraits made too? It's easier than you think.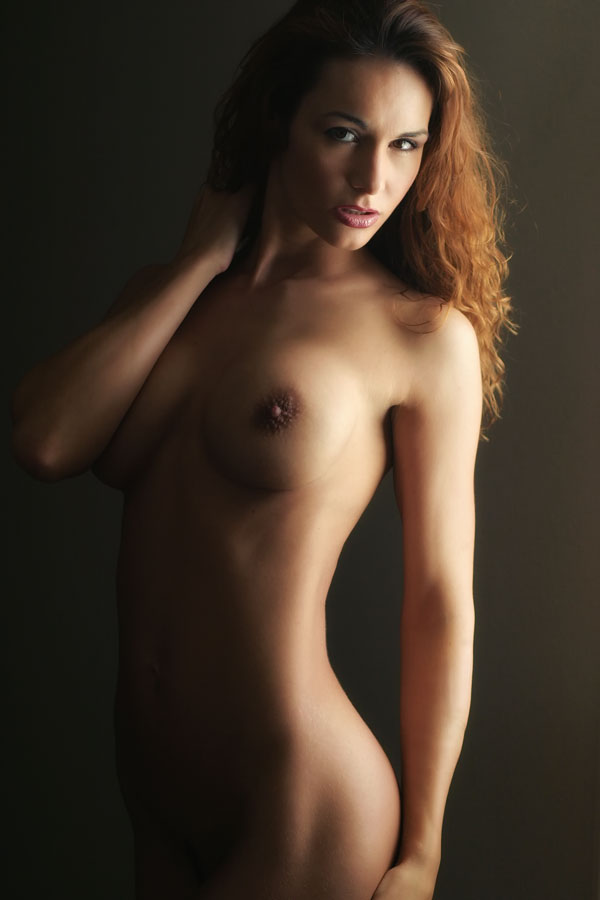 The first option is to find blank wall someplace in your home and by using the same lighting techniques that we would use in our studio, we'll create a studio look. Today's image was made using a wall between the subject's living and dining rooms.
If you don't have a wall that can serve as a background, don't worry. We'll be glad to bring along some of our portable backdrops—the same ones we would use in our studio—and set up what amounts to a portable studio right in your own home.
That way we can shoot images using your own home setting as well as those with a portrait studio look in the comfort and convenience of your home. And it will be convenient; since you'll have access to your own bathroom and make-up to create just the look you want and your complete wardrobe will be just a few steps away.
Shooting your intimate portrait in your own home is a great option when you want to have the most possible options—and it's fun too. As Linda, photographed at left discovered.
Please contact us at 720-515-4497 or via the Contact tab above and tell us what you have in mind and let's schedule a photo shoot. Call us today to make an appointment for your own unique intimate portrait.