If you like a studio look, we can make your intimate portrait in our home-based studio near Parker, Colorado. But you might prefer to shoot at someplace closer to your own home including your own house or apartment.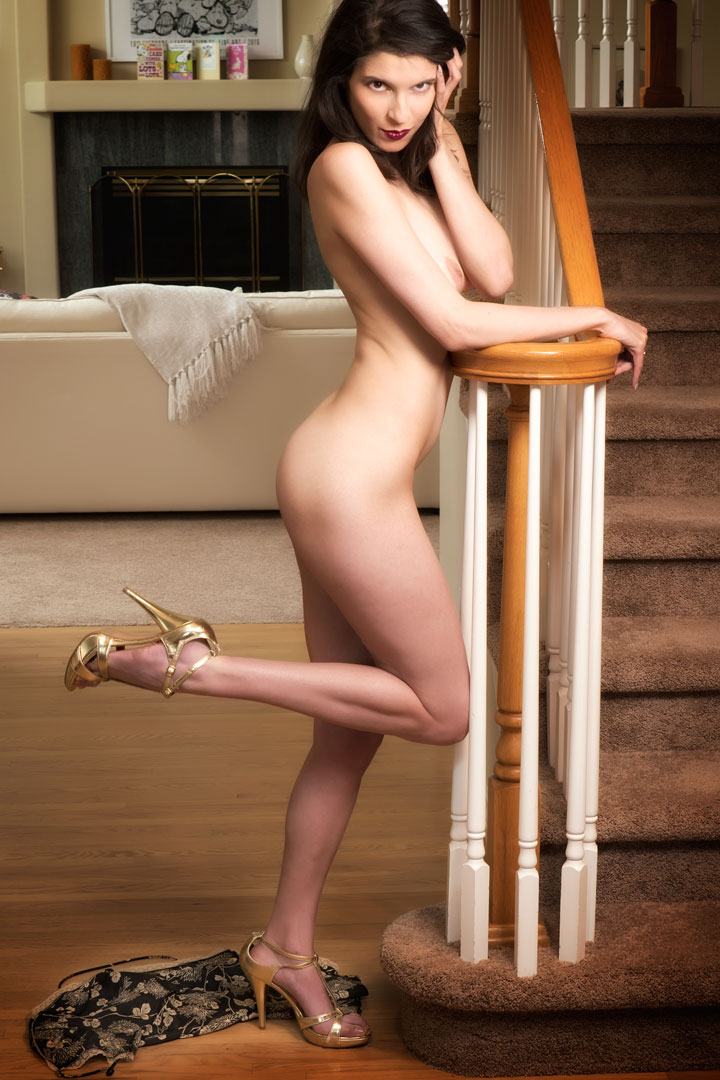 The advantages of shooting in a home are similar (but different) from shooting in a studio. You have privacy while giving the photographer the ability to work under a wide range of lighting conditions. You can go from room to room and take advantage of furniture and props with minimal effort. Another benefit of shooting in a home is that your complete wardrobe (or not, as in this case) and make-up are just a few steps away.
Intimate portraits are all about light, so we start by looking around your home for places where there's plenty of existing light. In the past we have photographed in many different locations including, yes, a kitchen. You can see an example here at the bottom of the page. After all, the late Peter Gowland created many of his classic glamour photographs in the same house where he lived for more than forty years.
This client was referred by a friend and wanted an intimate portrait made in her home. It was shot in her living room—those are the stairs that led to her upper floor. And now until the end of November 2020, all on-location shoots are being made at the same price as in-studio shots, a saving for you of $100. Click the Contact button to make your appointment today.