"Perfection is boring. If a face doesn't have mistakes, it's nothing."— Kevyn Aucoin
Few portrait subjects are perfect. Even many top models have imperfections from gaps in their teeth to tattoos (in unexpected places) so if you're concerned about how your intimate portrait will look, I have some advice: Don't let it bother you.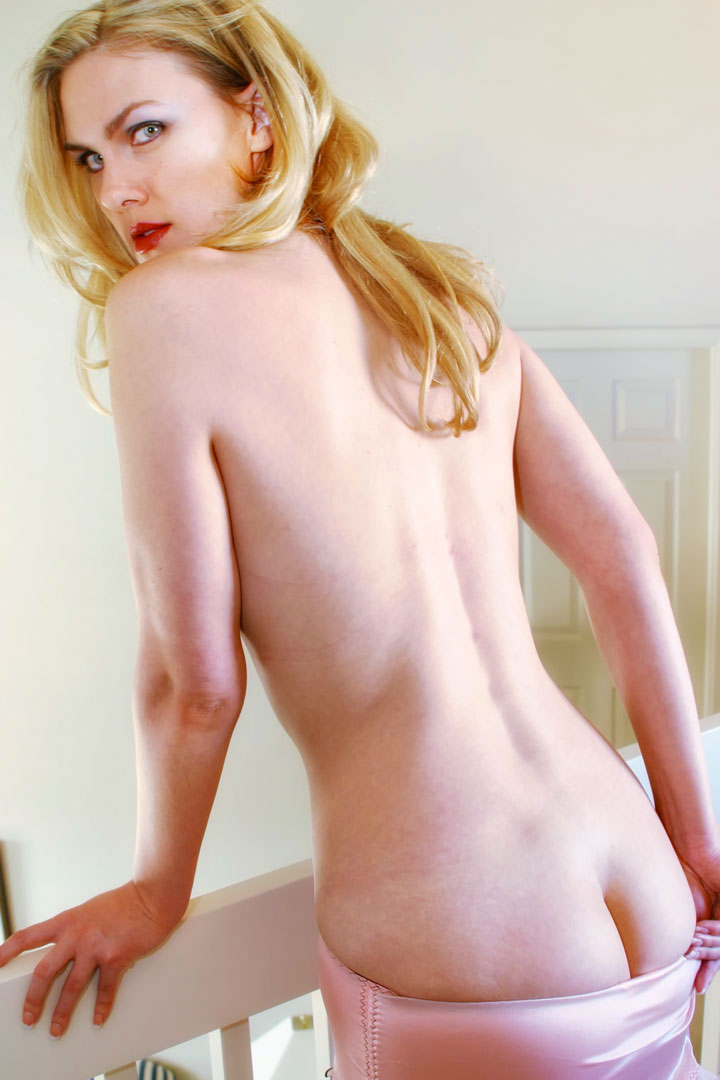 That's because we all have flaws; we're only human after all but some of them, even the imagined ones, become hot buttons when it comes to selecting the best photograph of yourself.
I recently had a slender client tell me she had a "big butt" because her boyfriend told her so but in reality this was not the case. So any photographs that hid her perceived flaw is going to be selected even if her face—the real subject of any portrait—doesn't have the best expression or best angle.
Does this photo make my butt look to big? No it does not. This is not the portrait subject mentioned previously but it demonstrates a pose for women who are not self-conscious about their derrières and might want a photograph for their significant others who, in fact, likes it. And by the way, the railing that gives her something to lean on and something to do with her hands.
Please contact us at 720-515-4497 or via the Contact tab above and tell us what you have in mind and let's schedule a photo shoot. Call us today to make and appointment for your own unique intimate portrait.
---
*Our chief photographer received his first dose of the COVID-19 vaccine in December and received the second dose on January 25. We have had our home and home studio professionally cleaned and sanitized ten different times since the pandemic started so we're be ready to photograph you when you're ready to be photographed.