"Cultivate your curves – they may be dangerous but they won't be avoided."—Mae West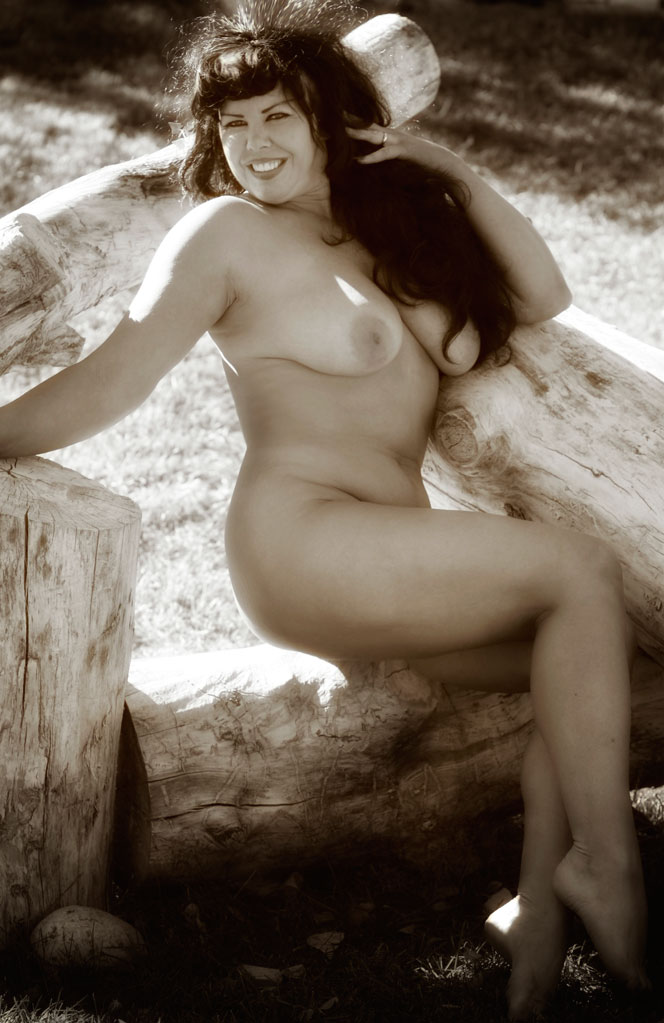 One of the comments that we sometimes hear from potential clients is that "I'm too fat, too thin, too old, not attractive enough and don't take a good picture." Here at Blue Moon Boudoir Photography we want to bring out the best in you and strongly and sincerely believe that all woman are beautiful regardless of their age, ethnicity or their weight.
One way to enhance your comfort level is to make the intimate portrait in your home or outside, it, as we did with this  nude portrait that was made in the client's front yard.
For this kind of session privacy is of the utmost importance and her yard has lots of large trees and bushes shielding our photo session from view from any passers-by. She was photographed using only a tiny flash but mostly the natural light outdoors. And while on-locations session costs just a little more it's also more comfortable and convenient for you since you'll be in your own home with all of your make-up and clothing, including lingerie, nearby.
We happen agree with what Sophia Loren once said, "Beauty is how you feel inside and it reflects in your eyes. It is not something physical." So bring your beautiful eyes—even if you wear glasses—and we'll do the rest.
Please contact us  at 720-515-4497 or via the Contact tab above and tell us what you have in mind and let's schedule a photo shoot. Call us today to make and appointment for your own unique intimate portrait.