…that you bring to shoot.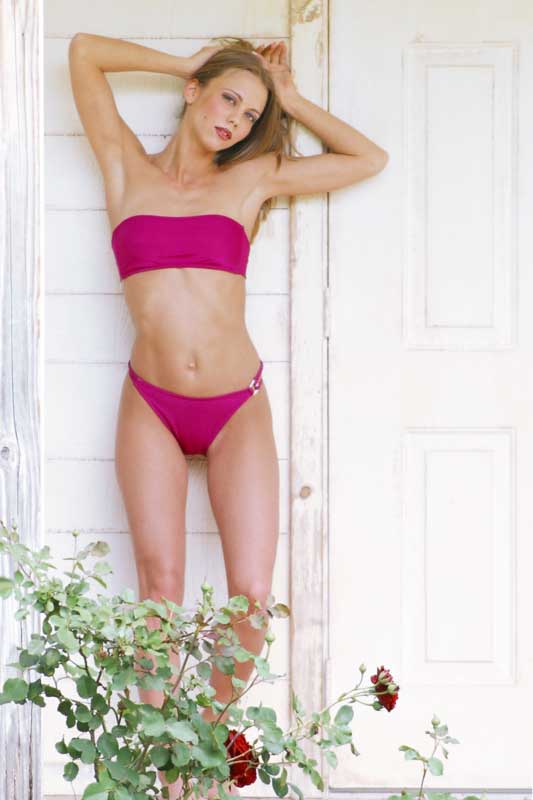 W is for wall. If there's a wall handy, having you lean against it but don't let your arms hang down like they're wondering, "what do I do with them?" is a good posing idea. Placing them behind your head is a good pose—if you're is comfortable doing it.
Sometime a pose works; sometime it doesn't. We're all different and what looks perfect for one subject won't always work with another. The main thing to keep in mind that any failed pose is the fault of the photographer, never the subject.
E is for Eyes. They don't always have to be open. Look what happened when I asked this client to close her eyes—her entire expression changed. I love the look on her face but who's to say which is the better or more importantly —what does the client like?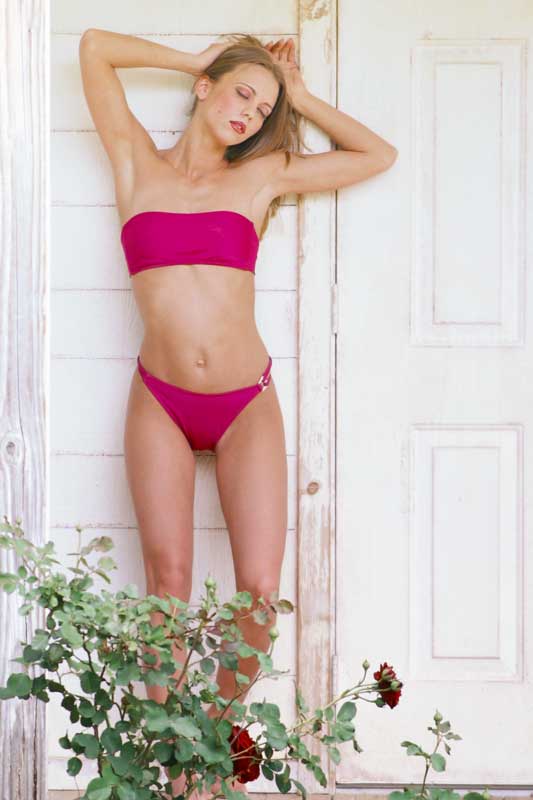 I prefer the second one (at left) but if there's one thing that I've learned form my many years making boudoir photographs is that what you subject likes will always be different.
We all have flaws; we're only human after all but some of them, even the imagined ones, become hot buttons when selecting what the best photograph of yourself or themselves.
I recently had a trim portrait subject tell me she had a "big butt" but it was because her boyfriend told her so and was definitely not the case in reality.
So any photographs that hid her perceived flaw is going to be selected even if her face—the real subject of any portrait—doesn't have the best expression or best angle.
Every intimate portrait we make is unique; this is not a cookie cutter operation. Please contact us via phone at 720-515-4497 or via the Contact tab above and tell us what you have in mind and let's schedule a photo shoot. Call us today to make and appointment for your own unique intimate portrait