As promised—it's time to fold your arms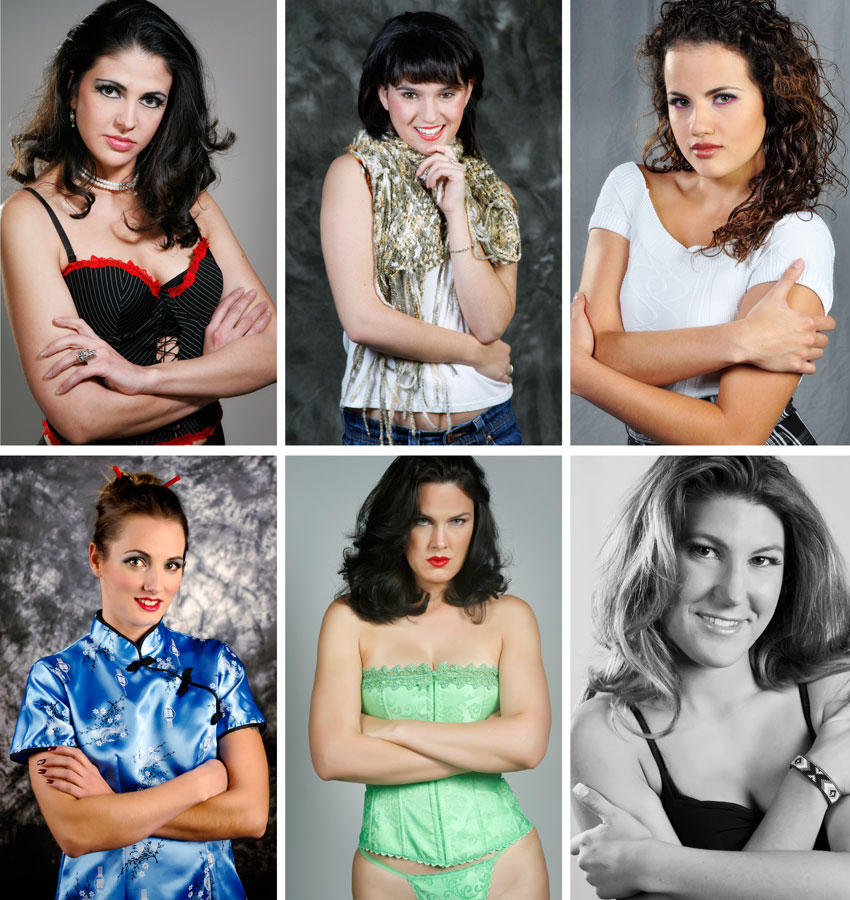 One of my favorite poses, when a subject or a model is comfortable with the concept, is to ask them to cross or fold their arms. As you can see by the above six examples, almost each woman has interpreted this direction in her own way! And that's a good thing with subjects that are not comfortable posing in this kind of situation because it gives the photographer a starting point for improving that pose.
The right pose can also hide flaws. No subject is perfect and you can fix some flaws by posing. For example, heavier clients should never be posed with their shoulders square to the camera. I believe that the purpose of any portrait is to idealize or glamorize the subject, so if she has a few extra pounds why not minimize them by having them stand at three-quarters to the camera rather than straight on. It's also a good idea to ask them to shift their weight to the foot that's farthest from the camera to avoid the flat-footed pose that makes a subject looks like they are just standing there—even if they are just standing there! Conversely, you can pose thinner subjects so they are square to the camera to give their body more weight and depth.
Please contact us via phone at 720-515-4497 or via the Contact tab above and tell us what you have in mind and let's schedule a photo shoot. Call us today to make and appointment for your own unique intimate portrait.