According to the Oxford English Dictionary middle age is defined as being between 45 and 65: "The period between early adulthood and old age, usually considered as the years from about 45 to 65."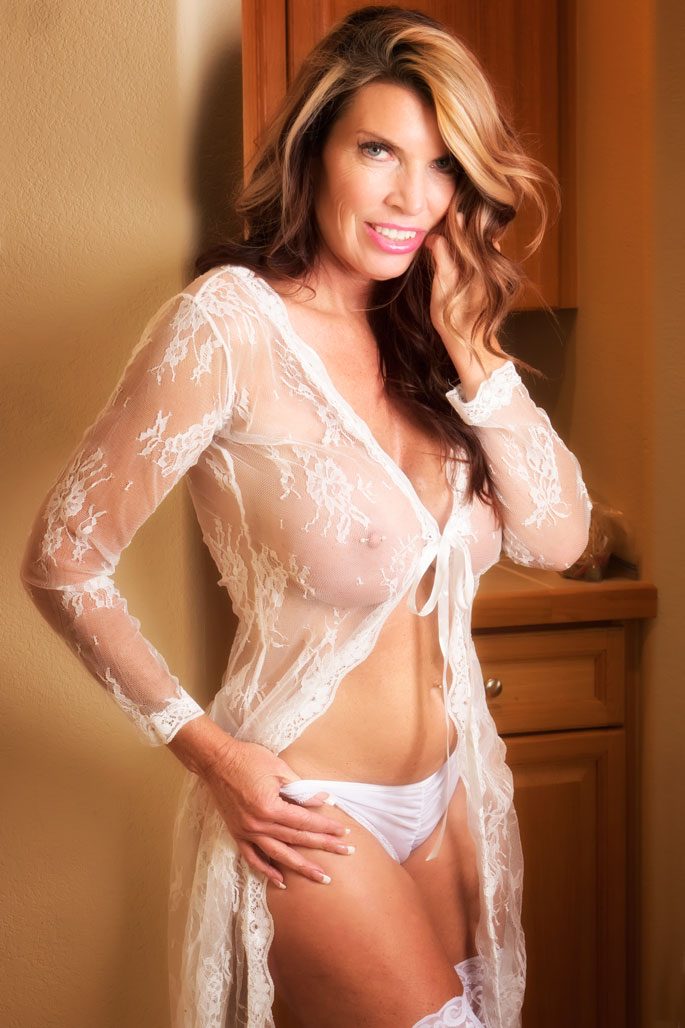 Recently we've received a few e-mails asking about some of the clients that have been featured on this blog. A few comments were that these were not "real people" because they were too beautiful to be real. And they were too young too!
All of the people who are featured on this website and blog are real. The middle-aged woman featured today is an accountant for a small business and always wanted to photographed in an intimate portrait and this was our interpretation of her concept.
We've said here many, many times that when we photograph women we try to make them look as beautiful as possible regardless of their size, ethnicity or age. Every woman has the right to have an intimate portrait that expresses her personality in any way that they choose. It's our job to implement your fantasies.
That's why from April 1 to April 15, 2019 women who are planning to wear fun or kinky themed lingerie—or sexy cosplay— will receive the Basic one-hour in-studio boudoir session for FREE, This is a $295 value. It is available for scheduled shoots during normal business hours (10AM to 3:00PM) Monday through Friday. The session includes a CD or flash drive containing of all of the photographs made during the shoot along with a 50% discount coupon for one of our Little Black Book albums.
As you can clearly see, the most important think that you need to bring to an intimate portraiture session is you! Click Contact or call  today at 720-515-4497 to have your own free intimate portrait made.