As you cold see in the last blog post, any location can be used for making a dynamic and interesting intimate portrait—something that stands out from a studio shot and is more fun for both the client and photographer because the right location can increases the creative possibilities.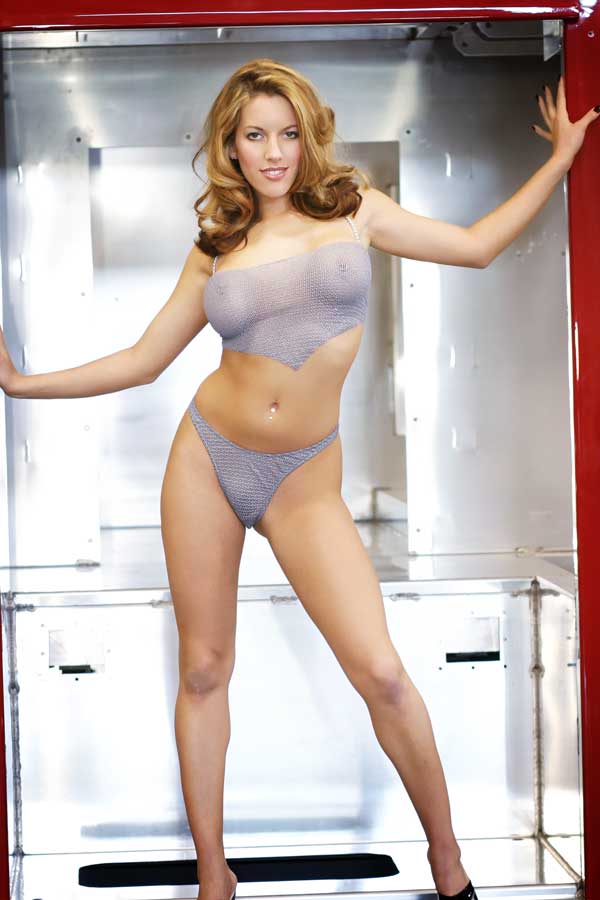 This photograph was made in a garage—yes a garage!—with the subject standing and posing in the back of a box truck. The combination of the subject's body and lingerie juxtaposed against the hard metal of the truck produce immediate interest in the viewer and gives the client a story to tell that's different then what typically happens in a studio shoot. It's not just an intimate portrait session it's an adventure. The red edges of the truck act like a frame that she's stepping through…
As in the case of the factory building portrait last week, the subject got permission to shoot in the garage on Sunday when it was closed. Get this: She had no connection with the company; just knew what the garage looked like; called the garage owner and asked him if we could use the location for a few hours. And he said, yes. He came in, opened the doors and left, because when we left the doors locked behind us.
So the next time, you're thinking of having an intimate portraiture made, think outside the box and maybe in a box truck and all of a sudden a whole world of possibilities opens up. All you need is a private (key word) place to shoot where you have permission to be and we'll do the rest. Click Contact or call up today at 720-515-4497 to make your own unique intimate portrait.