The classical boudoir portrait is usually a low light, moody photograph, sometimes shot in black & white. Or as Seinfeld once famously said "not that there; anything wrong with that…" but that's not everybody's style. Especially in Colorado when many people embrace the outdoor lifestyle but that doesn't mean we can't craft an intimate portrait for these kinds of clients too.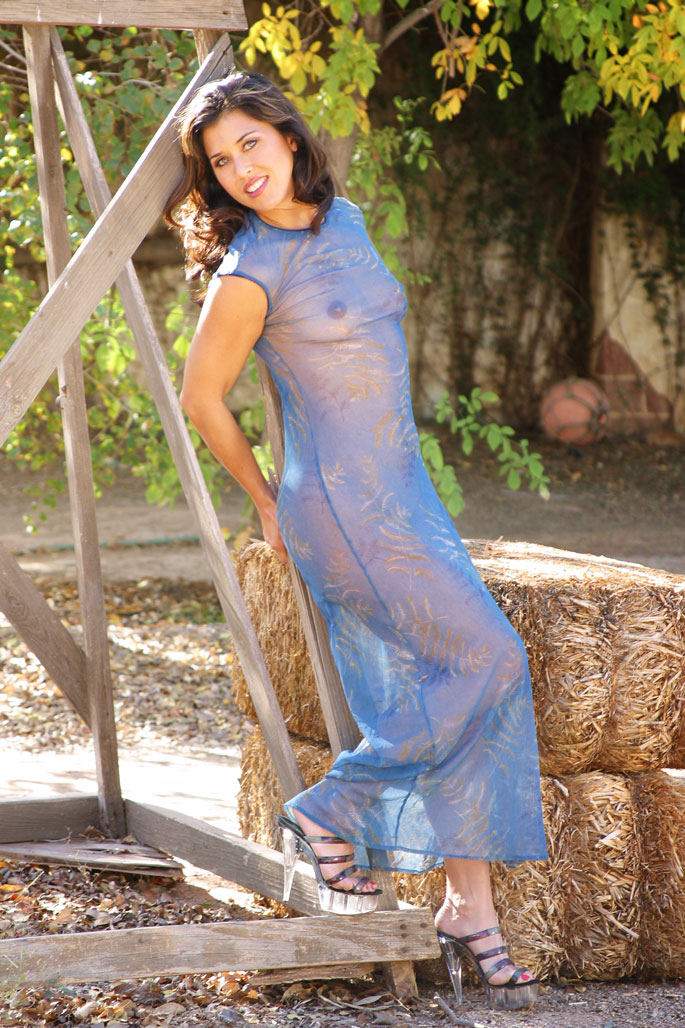 Shooting images outdoors mean you're going to have to be creative about where and when you shoot and the client has to search for places that will accommodate their special requirements. That's why private locations for intimate portraiture are best.
Sometime the location and the subject's clothing—or lack thereof—dictates a pose. The right locations provides a natural-looking place where the subject can pose and be comfortable at the same time.
One of the positive aspects of outdoor portraiture, including intimate portraits such as this one, is that there's always something for the subject to interact with. At a location in Arizona—a state with its own vibrant outdoor lifestyle— I asked the subject lean up against this windmill, the rest was her interpretation. The point of any pose, especially in intimate portraiture, it to start with an idea, give an instruction to the subject, watch what happens, and then improve on what the photographer sees.
That's why during a shoot, we let the subjects see what the images look like—on the camera's screen—so they understand the kind on images that are being captured. If the client doesn't like what they see, we'll try something else; if they like what they see we work on improving the portrait until it's the best it can be and the subject is at their most beautiful.
Please contact us via phone at 720-515-4497 or via the Contact tab above and tell us what you have in mind and let's schedule a photo shoot. Call us today to make and appointment for your own unique intimate portrait.