Sharp or soft focus? It's your choice.
During the 1950's and 60's, glamour photographers preferred crisply rendered images but as the 70's moved on the trend was to add touch of softness—sometimes a lot—in order to add a more dreamy element to their portraits. And to be honest it minimized some of the realities of getting older, such as I mentioned in my blog post "We're only human after all."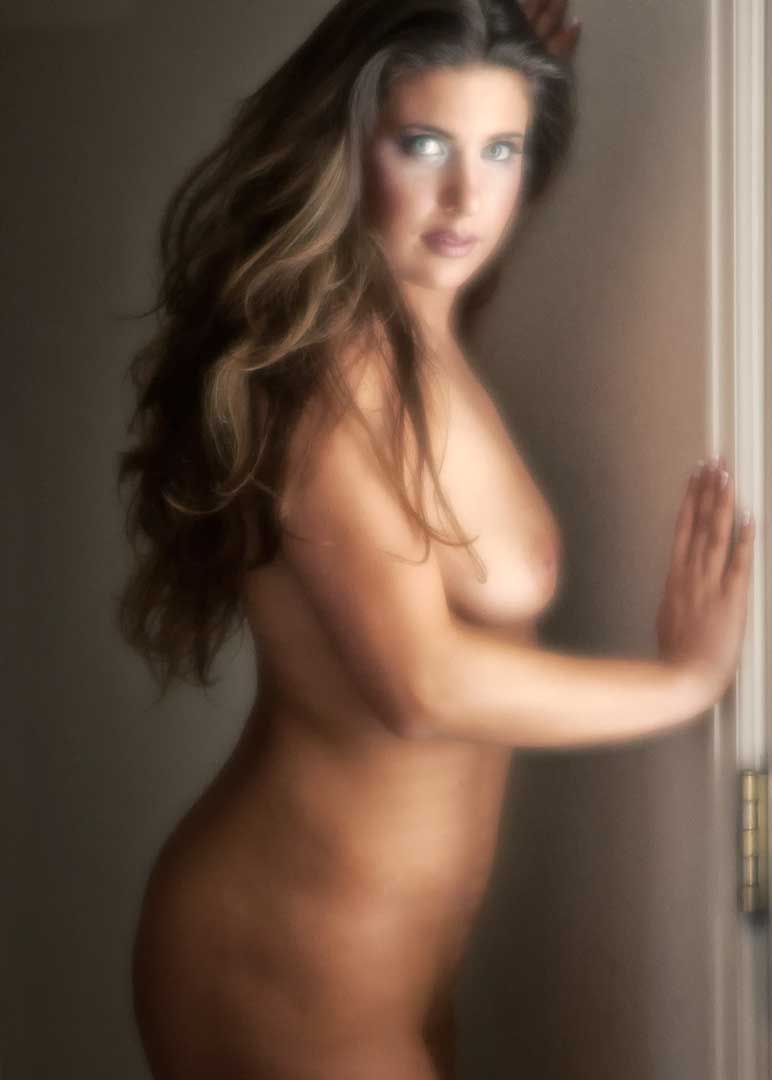 Personally here art Blue Moon, we like portraits that have a softer focus because it adds to the fantasy elements of intimate portraiture. And most of our clients agree with that approach. But ultimately it all comes down to…
…you and your decisions and choices. Having rapport with our clients helps produce the uniquely collaborative effort that's involved in boudoir photography. You must be comfortable being photographed and our job to make sure that you're relaxed because it will make the session go smoothly and let both of us create the best possible photographs.
To that end, all of our intimate portraiture sessions are low-key and designed to help you relax during actual photography. Before a session, we'll talk about the clothing or lingerie you've brought with you and discuss different ways we can photograph you wearing it or not wearing it, as in today's photograph.
Our clients also tell us they like the fun they have during our intimate portraiture sessions. Please contact us via phone at 720-515-4497 or via the Contact tab above and tell us what you have in mind and let's schedule a photo shoot. Call us today to make and appointment for your own unique intimate portrait.
---
On a health note: Our chief photographer received the first dose of the COVID-19 vaccine in December and received the second dose on January 25. We have had our home and home studio professionally cleaned and sanitized nine different times since the pandemic started so we're be ready to photograph you when you're ready to be photographed.