Everything should be made as simple as possible, but not one bit simpler."— Albert Einstein
In a previous post on this blog, Be Who You Want—or Dream—to Be, I offered some information about the infinite possibilities that are available when you have a boudoir photograph or intimate portrait made.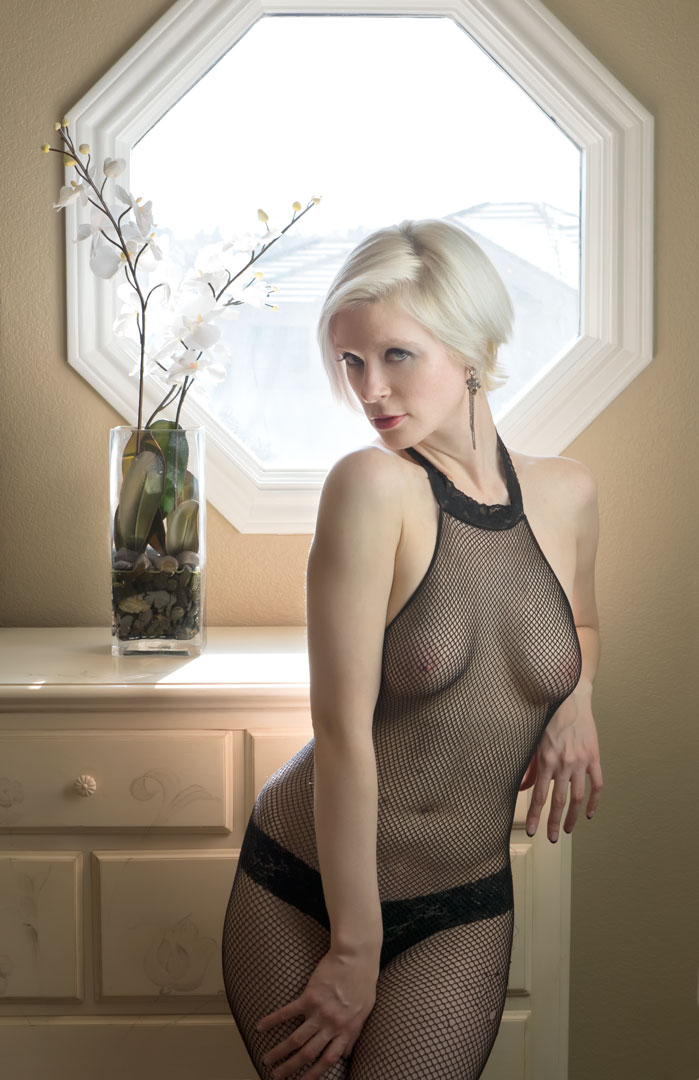 Here at Blue Moon, we are not a cookie cutter operation and we strive to make each portrait session we create different from the last one. If you take a look and some of this month's posts, I think you'll find that to be exactly true.
That's because each of our clients are different and have different photographic needs and requirements and we try our darnedest to make sure these needs are met in the most creative way possible but always making sure the client's desires come first. If they want a simple experience we can do that, as you can see in the portrait shown today.
The subject is wearing a sexy outfit that she purchased online; nothing special, it's simple. Lighting is simple and soft and is is the traditional style portrait lighting we use in the studio—on in this case on-location— at Blue Moon Boudoir Photography when we want to ensure that the focus is on the subject. It was made in the client's bedroom using natural light. I think that the image speaks, I think, for itself showing a strong, self-confident woman in control of her life and destiny. And what more can you expect from a boudoir portrait session?
Please contact us via the Contact tab above and tell us what you have in mind and let's schedule a photo shoot. Call us today to make and appointment for your own unique intimate portrait.