A bubble bath is a bathtub filled with a layer of surfactant foam on the surface of the water and consequently also the surfactant product used to produce the foam. Less commonly, aerated or carbonated baths are called bubble baths.—from Wikipedia
One request that we get from time to time is to make an intimate portrait of a client in a bubble bath. Some of our clients tell us that this is a long time fantasy they've had and we're more than happy to produce images like what you see here today.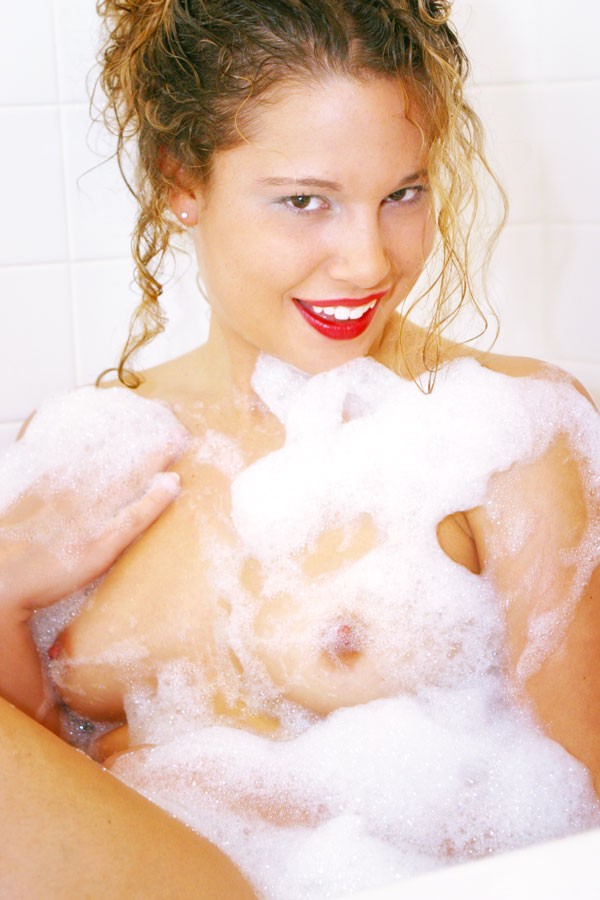 Here are a few things we've learned from the several bubble bath portrait sessions that we have shot in the past for our clients:
Our clients simply love the experience. There is something liberating about being in warm water surrounded by bubbles. And clients have control over how nude or not nude they may appear simply by moving the bubbles around.Time flies during this kind of session. There is a little more set up time than normal for this kind of on-location shoot but you don't have to worry about what to wear. If you are a modest person and would prefer not to be nude, a solid color neutral colored swimsuit can be worn. As always you have total control over how you are seen in your own splish-splash portrait.
We can shoot the session in your own bath tube or you can use ours. It's a large jetted tube which allows us to amp up the bubbles to whatever level makes you happy and more importantly comfortable.Tip: If you are not currently having bubbles baths, please check their labels to make sure that the product is safe for your delicate skin. Other than that, jump in the water's fine and have a good time with you're own wet and wild intimate portraiture session.
Please contact us via phone at 720-515-4497 or via the Contact tab above and tell us what you have in mind and let's schedule a bubble bath photo shoot. Call us today to make and appointment for your own unique intimate portrait.