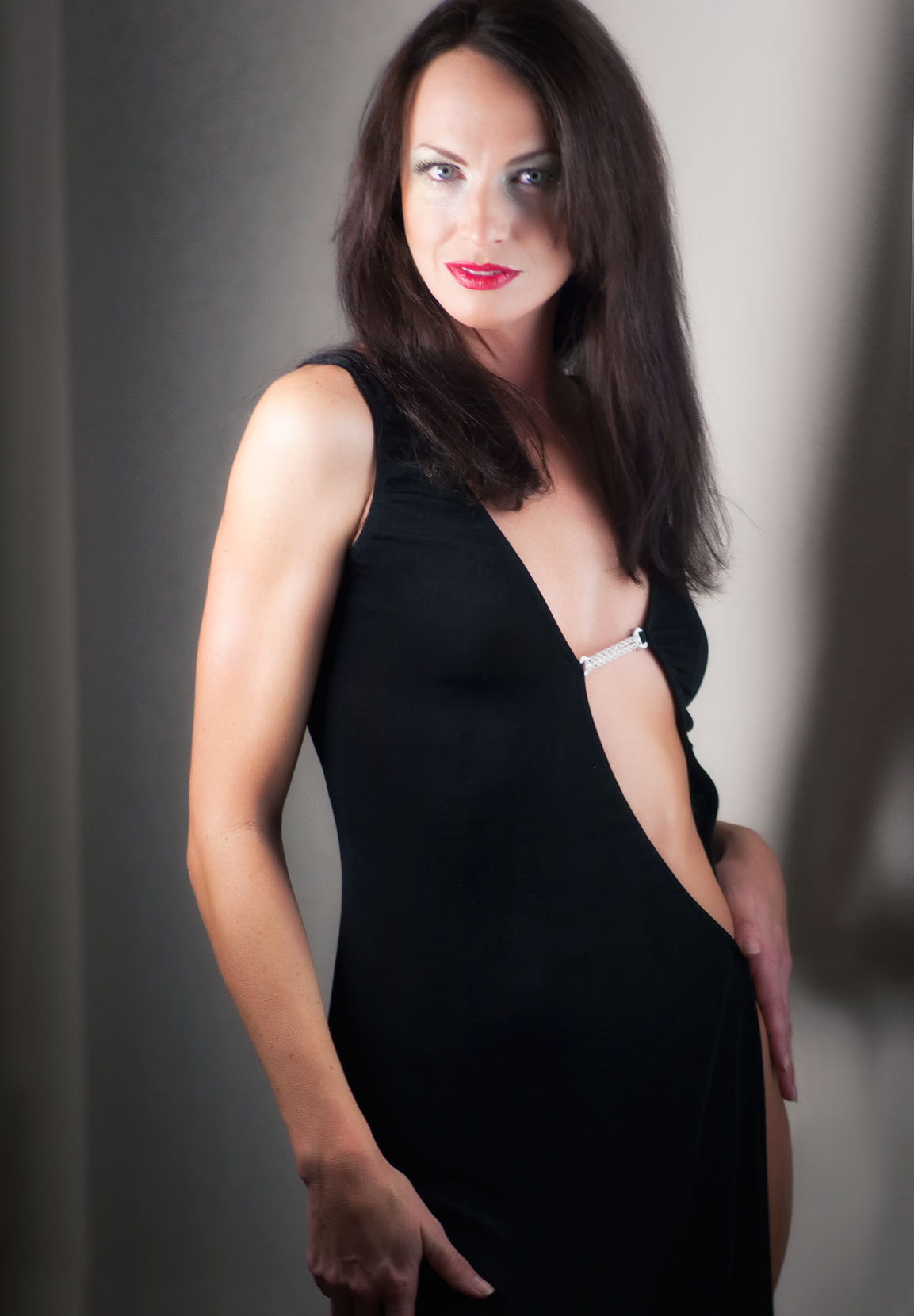 We often get calls just before a shoot with a new client asking, "I don't know what to wear." We've written about this subject here, here, and here but that doesn't mean we still don't get this same question from time to time. And it's a good and honest one.
So in addition to those suggestions, I'd like to suggest another option: Wear what you walked in wearing as in today's photograph. Ashley is wearing the dress that she was wearing what she walked in the door on the day of the shoot. While we were shooting, we asked (if she was comfortable doing so)  to twist the Little Black Dress she was wearing, which had a slit on the back, to twist it around so the back of the dress was now the front to produce a more sexy look. She didn't mind and even preferred this look!
Blue Moon Boudoir Photography is not a cookie cutter operation cranking out identical photographs of women. If you just search this blog for "Little Black Dress" you will see that even with the same theme, all our portraits are unique creations that fit the style and personality of the woman who's being photographed. If you look through this blog and website you will see lots of other, different kinds of women of all ages, sizes and ethnicities and we take pride in the fact that none of the photographs look the same.
Let us capture the real you. Call 720-515-4497 to schedule your intimate portraiture session shoot today.