Gene Howe, the editor of a local Amarillo newspaper, initiated National Mother-in-Law Day in honor of mothers-in-law. Modeled after Mother's Day, the first observance was celebrated on March 5, 1934, in Amarillo, Texas.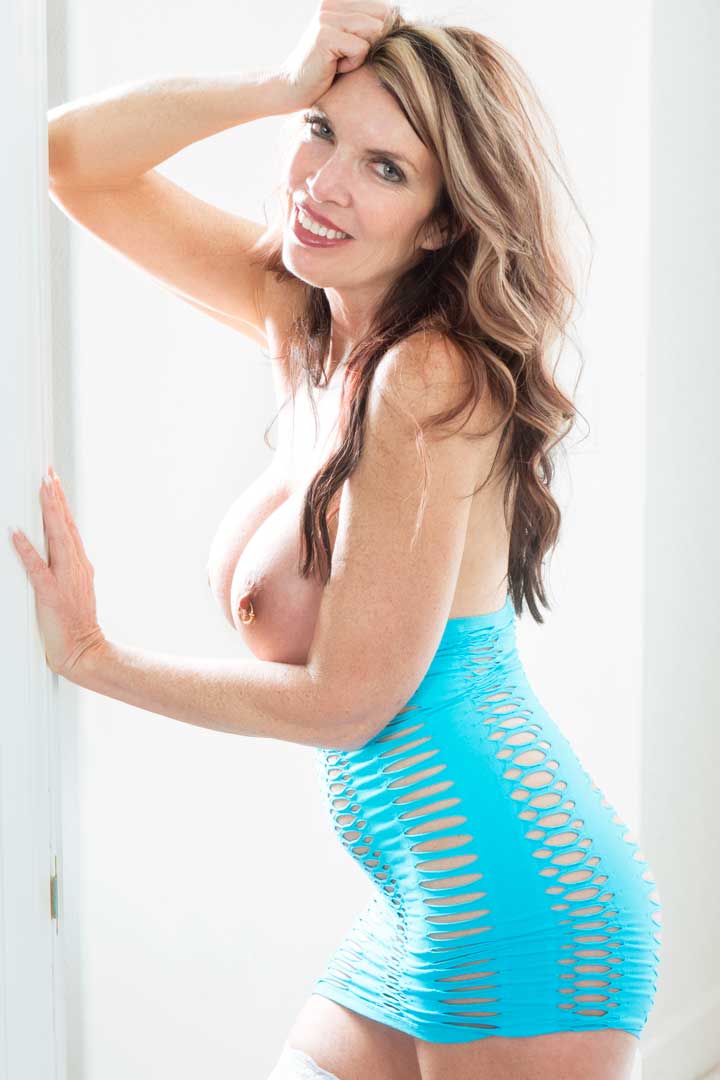 National Mother-in-Law Day on the fourth Sunday in October honors that special woman who brought the love of your life into this world. Like Mother's Day this day celebrates the other mom in many people's lives. She makes room for her expanding family. While opening her arms wide, she babysits and gives advice. From swapping holidays to putting extra leaves in the table, the mother-in-law aims for her children to be whole and secure.
The day honors all that mothers-in-law do to support their children's families. From the newest to the more mature relationships, each and every family member knows the mother-in-law is a vital part of the family.
#MotherInLawDay
Announcing a special free offer for mothers-in-law who are scheduling boudoir photography sessions during the day (9:00AM- 3:00PM) in October and who plan on being nude or partially nude, as in today's featured image of a real mother-in-law, during the session. They will receive the Basic one-hour in-studio boudoir session, a $295 value, for free*. The schedule for these free sessions is limited so book your intimate portraiture session today.
Your free one-hour intimate portraiture session includes your choice of a CD or flash drive containing of all of the photographs that were made during the shoot along with a 50% discount coupon for one our Little Black Book albums.
Click the Contact button above to send an e-mail or call today—720-515-4497—to make an appointment or to see what appointment time slots are currently available.
---
* You will need to sign a model release allowing us to use the images here. And who knows? This could open up a whole new career or maybe just be a way to make extra money modeling for other photographers, while having some fun at the same time. If you are interested in pursuing this option, we will be glad to offer some advice after, before or during the shoot.