Take me for a ride in your car, car.
Take me for a ride, take me for a ride— As sung by Peter, Paul & Mary
Many women are interested in cars and some women are interested in having a photographs of themselves made with their cars and yet another group of women are interested in glamour or boudoir portraits of them with their cars.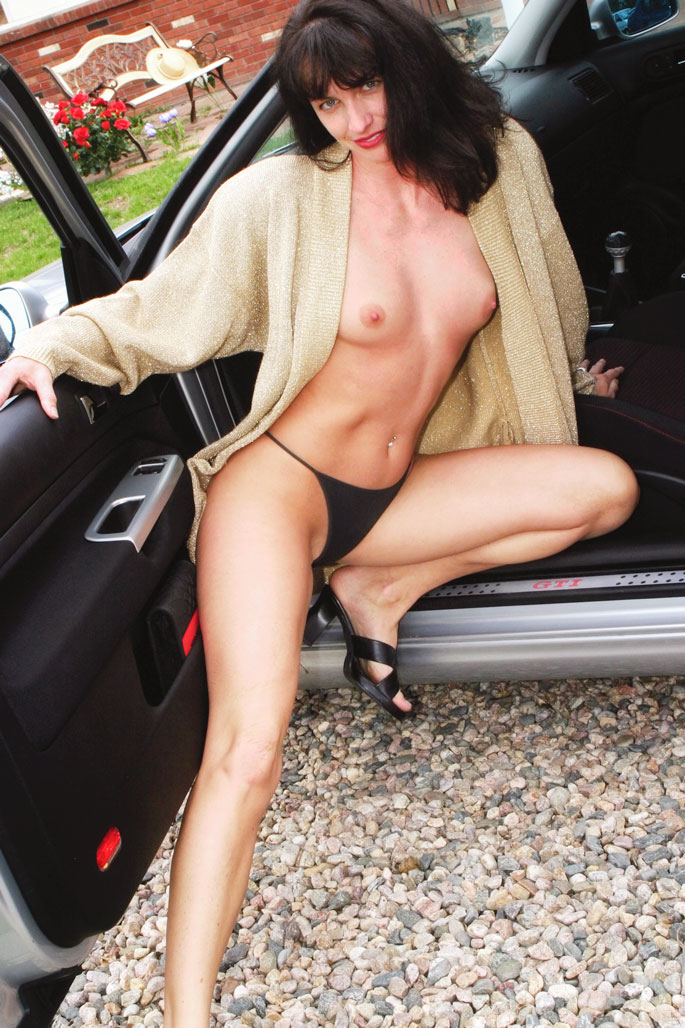 Well, we like cars too and both owners of Blue Moon consider themselves automobile enthusiasts, so when this client asked us to photograph her with her classic Volkswagen GTI, we were glad to do it. Like any location for boudoir photography a photo shoot like this requires privacy and a friend of hers let us use the driveway of her home that provides complete privacy for today's semi, somewhat nude image.
One of the positive aspects of outdoor portraiture—including intimate portraits such as this one—is that there's always something for the subject to interact with. In this case, I just told the subject to lean back into the car, the rest was her interpretation. The point of any pose, especially in intimate portraiture, it to start with an idea, give an instruction to the subject, watch what happens, and then improve on what the photographer sees.
That's why during a shoot, we occasionally let our clients see what the images look like—on the camera's LCD screen—so they'll understand the kind on images that are being captured. If they don't like what they see, we'll try something else; if they like what they see, then we work on improving the portrait until its the best and the subject is at their most beautiful.
Please contact us via phone at 720-515-4497 or via the Contact tab above and tell us what you have in mind and let's schedule a photo shoot. Call us today to make and appointment for your own unique intimate portrait even if it's with your car.