Communication is the most important aspect of any kind of portraiture but with intimate portraiture it's even more important. It starts with your initial contact with the photographer and then moves into direct communication with the client during the photo session. It helps if you are you are prepared before the shoot, so here are few tips to help you look your best in your portraits:
Bring a variety of outfits—think classic, sexy, elegant, or glamorous whatever says you! Bring a few outfits for possible clothing changes. Your photographer will help you select the best outfits for the portraits.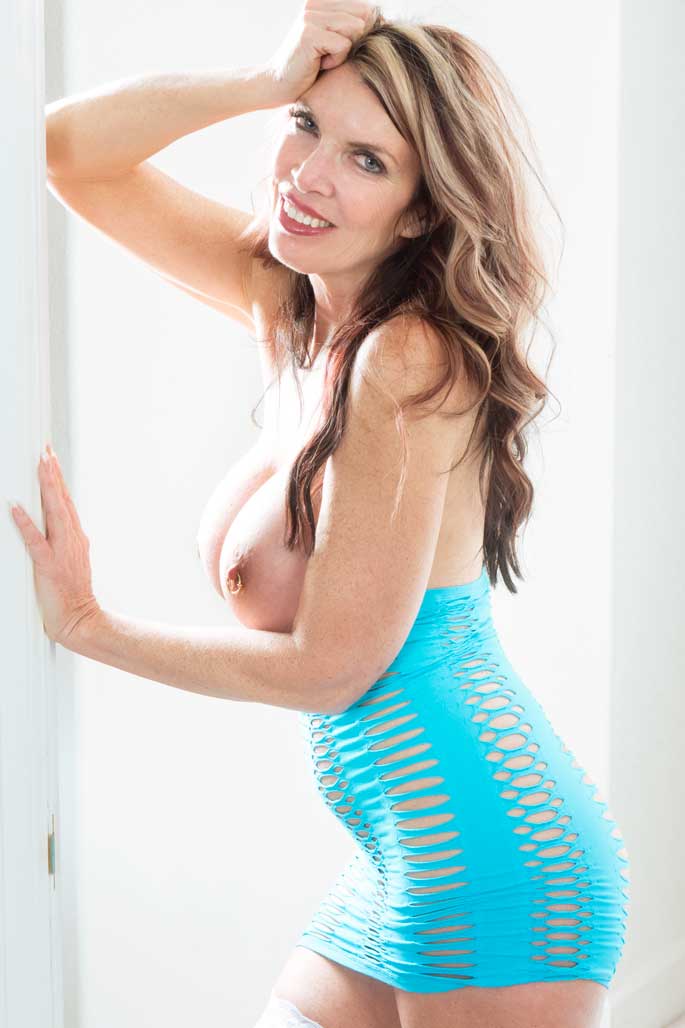 Wear solid colors—nothing detracts from your face more than clothes with busy patterns and prints. Wearing solid colors for your portrait session will keep the emphasis the your face.
Make sure the clothing fits. While this might seem obvious, ill-fitting clothes divert the attention of the viewer. Skin tight? Why not? You should wear clothing that emphasizes your best physical features.
Have fun with hairstyles—to provide variety in the portrait session, change your hair slightly for each change of clothing during a shoot. Bring flat irons, curling irons, styling products and hairspray to the shoot. Consider straight styles, soft waves, updos for variety and fun.
You can go from natural to glam with makeup—Change your makeup style and colors when changing hairstyles or outfits during the shoot. Consider applying false eyelashes to enhance your own and always bring extra mascara and eyeliner to "wow" your look. Start subtle with eye, lip and cheek color and build more color during the session. Bring a red lipstick because it can create a surprisingly beautiful polished look in portraits on almost everyone. For more makeup tips, read this post that's full of other tips.
Shoes and more shoes—wearing the right shoes can make as a much a difference as the right makeup even if they don't show in the photographs. Bring several pairs of shoes and at least one pair that has the highest heels you can walk in. Wearing high heels changes the way you stand, give you bit of height and adds to the overall drama of the portrait.
Remember expression. The expression on a subject's face tells the story of who they are. If you only have one look, your portraits will appear monotonous. We will work with during the session with suggestions to achieve different moods and looks during the portrait session.
Our clients tell us they like the fun that they have during our intimate portraiture sessions. Call us today at 720-515-4497 or via the Contact tab above and tell us what you have in mind and let's make and appointment for your own unique intimate portrait.