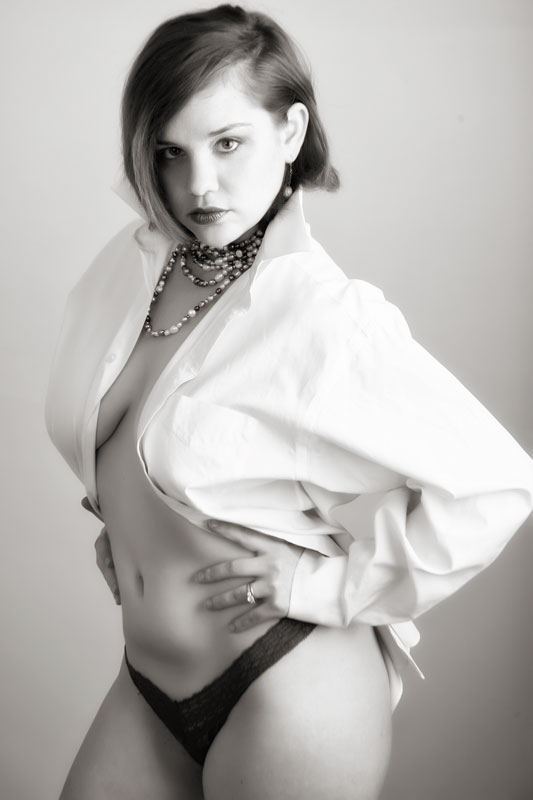 One of the most iconic props in the history of glamour and boudoir photography has been having the subject wear a man's white dress shirt. This is a popular style that was addressed in a previous post "The Classic White Shirt,"  If you missed it check it out when you have time.
Today's intimate portrait is just one way to approach this idiom. Chance are that your husband, boyfriend or significant other already has a white dress shirt, even though they may not often wear it. Especially if the portrait is to be a gift, the fact they you will be wearing their shirt makes it even more personal.
Valentine's Day is right around the corner so if you want to give your loved one a portrait that's even more personal because you're wearing something of theirs, consider wearing his shirt, if only for a part of you upcoming portrait session. Contact us today (720-515-4497) to make your Valentine's Day intimate portrait session.