One of the most iconic props in the history of glamour and boudoir photography has been having a woman wear a man's white dress shirt.This is a popular style of classic glamour photography that was discussed in a previous blog post "The Classic White Shirt," In case you missed it, please check it out when you have time.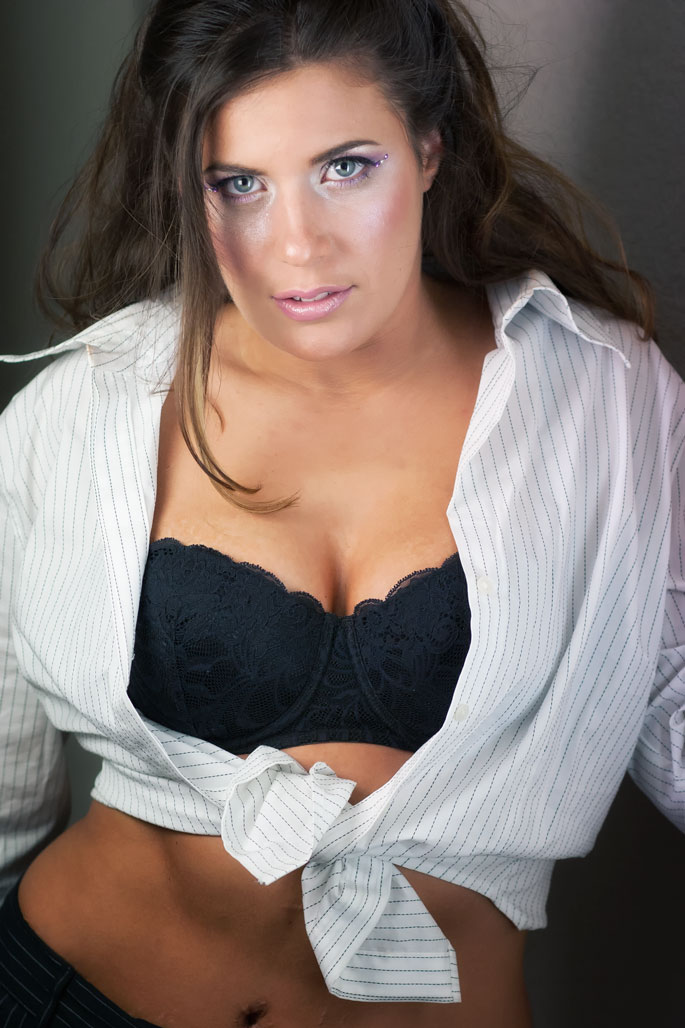 Today's intimate portrait is just another way to approach this idiom. Chance are that your husband, boyfriend or significant other already has a white dress shirt, even though they may not often wear it. If the portrait is to be a gift, the fact they you will be wearing their shirt makes it even more personal.
But in today's more causal lifestyles, some people don't even own a white dress shirt and if that's you don't worry. We have a couple of white shirts on hand for our intimate portraiture clients that are freshly laundered at a local cleaners before being worn again, so you're always are wearing a newly cleaned garment. Update: We can no longer offer shirt for these kinds of sessions. Sorry. But we will be glad to try to obtain one for you if this is the particular genre appeals to you.
No matter what they wear, our clients tell us they like the fun they have during our intimate portraiture sessions. Please contact us via phone at 720-515-4497 or via the Contact tab above and tell us what you have in mind and let's schedule a photo shoot. Call us today to make and appointment for your own unique intimate portrait.