All nude shoots are a photographic challenge. If you look at old Playboy centerfolds even when nude, the models are often posed in such a way as to cover part of their body or are clutching some kind of clothing to add visual interest to the photograph.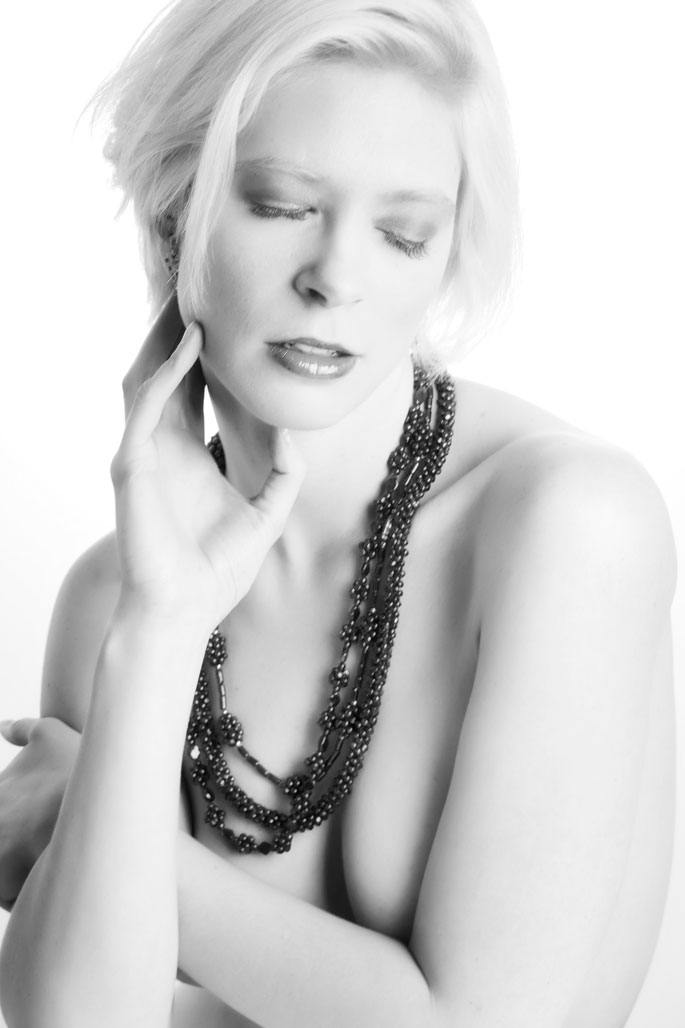 Shooting in beautiful locations with a nude model is a possible solution because it provides counterpoint between interesting environments with the simplicity of the nude body.
While not willing to pose nude, some clients prefer "implied nude" poses where the subject is actually nude but because of the pose and where she places her hands is not a fully, uncovered nude. Another category of nude is the anonymous nude where the subject is willing to pose nude but doesn't want her face to appear in the photographs. This is more often the case with fine art nude photography than boudoir photography but it remains an option if that kind of intimate portrait interests you.
The first time I photographed this client she told me was willing to pose for implied nudes, which was fine because I looked forward to working with such a beautiful woman. This image might be considered a fine art nude as much as an implied nude intimate portrait. Wikipedia defines a fine art nudes as "a genre of fine-art photography which depicts the nude human body with an emphasis on form, composition, emotional content, and other aesthetic qualities."
Please contact us via phone at 720-515-4497 or via the Contact tab above and tell us what you have in mind and let's schedule a photo shoot. Call us today to make and appointment for your own unique intimate portrait.