LBD: A little black dress is a black evening or cocktail dress, cut simply and often quite short.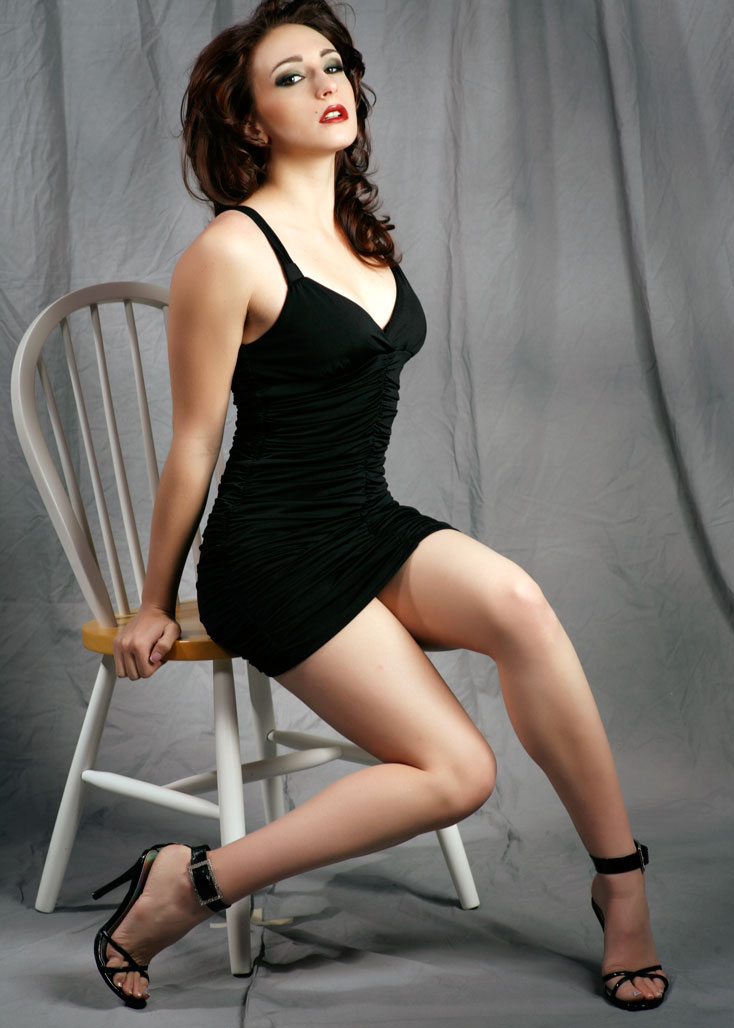 Fashion historians ascribe the origins of the little black dress to the 1920's designs of Coco Chanel and Jean Patou intended to be long-lasting, versatile, affordable, accessible to the widest possible market and in a neutral color. Its ubiquity is such that it is often simply referred to as the "LBD."
The "little black dress" is considered essential to a complete wardrobe by many women and fashion observers, who believe it a "rule of fashion" that every woman should own a simple, elegant black dress that can be dressed up or down depending on the occasion: for example, worn with a jacket and pumps for daytime business wear or with more ornate jewelry and accessories for evening.
It's also the perfect thing to wear for an intimate portraiture session, especially for a first change of clothes. As always, what you wear is up to you and the little black dress is always an option and—as you can see here—it can be sexy too.
No matter what they wear, our clients tell us they like the fun they have during our intimate portraiture sessions. Please contact us via phone at 720-515-4497 or via the Contact tab above and tell us what you have in mind and let's schedule a photo shoot. Call us today to make and appointment for your own unique intimate portrait.